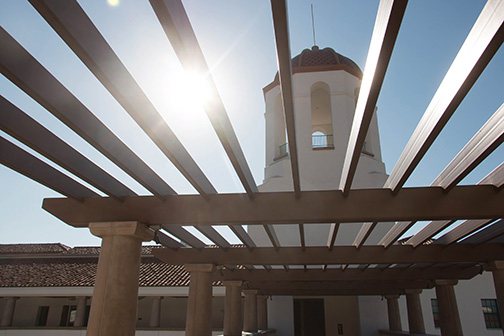 File photo
The Associated Students Campus Life Council met for its bi-weekly meeting on Feb. 21 to discuss Sunday exams, San Diego State's food pantry and upcoming events.
Sunday exam dates
Beginning fall 2018, the Department of Mathematics and Statistics will start a pilot program for scheduling final exam dates on Sundays. Students will be able to notify their professors within two weeks of the first day of class if the date of the final interrupts religious practices.
Food pantry
SDSU's food pantry received $48,000 for their relief efforts from a California State University convention in Sacramento. The money will go to an assessment of the food pantry program to make sure the program is reaching as much of the community as possible.
Upcoming Events
Greenfest is will run Feb. 26 – March 3. The weeklong event celebrates SDSU's sustainability, diversity and pride. Events happening this week include Meatless Monday, Recycling is Beautiful, Candlelit Yoga, an Enviro Fashion show, and a festival and concert with Lil Yachty headlining.
Students will vote in a referendum on a proposal to expand the Aztec Recreation Center on March 6 and 7.
The proposal calls for adding an indoor track, more workout rooms and a healthy eatery to the ARC — doubling the gym in size. If approved, the expansion will be funded through a $195-per-semester gym membership fee for all students.
Explore SDSU is scheduled for  March 17 from 9 a.m. to 2 p.m. for prospective students to tour SDSU, learn about student organizations and attend information sessions.