A.S. update: Fraternity social moratorium, Live Well Aztecs, reducing plastic waste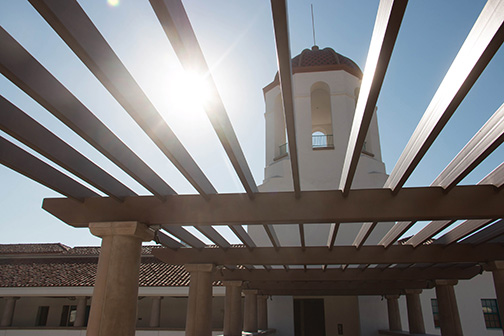 The Associated Students Campus Life council held their bi-weekly meeting on March 14, discussing the fraternity social moratorium, recreation and wellness, limiting use of plastic utensils for student dining and upcoming events.
Fraternity Social Moratorium
San Diego State's Interfraternity Council has placed all 15 of its member fraternities on a social moratorium, prohibiting them from any social events, save for one formal and philanthropic events.
Dean of Students Randy Timm said the council is taking this time to create educational opportunities and bystander training as well as online training for awareness of sexual assault issues. He also said that a rough estimate of the earliest possible time the moratorium could be lifted is two weeks after spring break.
Recreation and Wellness
The week after spring break, A.S. will promote campus wellness with Live Well Aztecs. Some events will include "squats for scantrons" and "fitness jam," which will be hosted at the Aztec Recreation Center.
Following the passage of the ARC expansion referendum, the recreation and wellness committee is also working towards creating conversations with SDSU's public about the next steps towards creating the new ARC and what it means for our community.
Reducing use of plastic utensils
The sustainability commission, Green Love and the E3 environmental business association, are trying to eliminate the use of plastic utensils and straws in SDSU's dining areas.
They plan to encourage students to limit their use by placing the utensils and straws behind a counter near a sign discussing the environmental impact of using plastic utensils and straws.
They also plan to team with aztec shops and sell reusable utensils and straws at Aztec Shops.
"Reducing would be good for now — putting them behind the counter, we think we could reduce the usage by 50 percent," sustainability sophomore Charlotte Roberts said.
Roberts said the goal is to have the reusable utensils for sale in Aztec Shops by freshman orientation.