Interim provost appointed after unexpected resignation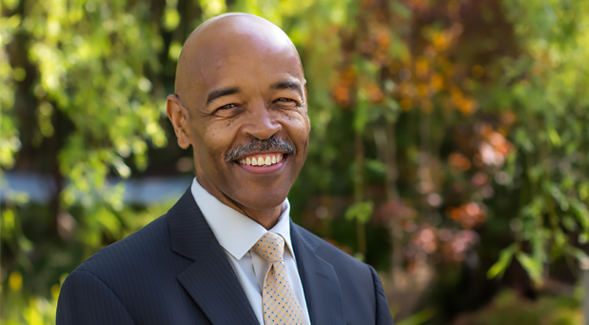 Following the May 23 resignation of former Provost Chukuka S. Enwemeka, Dr. Joseph Johnson has been appointed to serve as interim provost, according to an email announcement made on Tuesday by President Sally Roush
The email said Johnson, who is the Executive Director of the National Center for Urban School Transformation, will begin his appointment on June 6 and will serve for at least a year while officials search for a permanent provost.
"I believe SDSU is a great institution and I hope to support the efforts of faculty, staff and administrators as they work to make the university even stronger," Johnson said.
The announcement comes after the mysterious resignation of Enwemeka, who had recently undergone an early administrative review following his decision to terminate former Associate Vice President of Faculty Advancement Joanna Brooks in spring 2017. However, it is currently unclear whether this situation played a role in his resignation.
Johnson said he has worked at SDSU as a professor since 2005, becoming the dean of the College of Education five years ago. Prior to his time at SDSU, he said he had worked as a state Department of Education official in both Texas and Ohio and was a senior executive officer for the U.S. Department of Education.
While Johnson had initially intended on retiring at the end of June, Roush's email said he has put his retirement plans on hold to take over the interim provost position as well as continue his work with the National Center for Urban School Transformation.