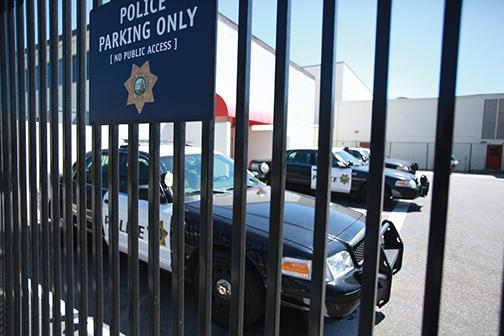 Two men made off with a cell phone Monday night in the second robbery incident on the streets near San Diego State's campus since Saturday, police said.
Police on Tuesday were searching for two suspects who reportedly pushed a woman and took her phone just before 6:45 p.m. Monday at the intersection of Lindo Paseo and College Avenue, according to an email sent to students by San Diego State police.
After the incident, both suspects were seen heading south on College Avenue, the email said.
One of the suspects was described as thin, about 6-feet-2-inches tall and wearing black jogging pants and a black hooded sweatshirt. The other was described as being about 5-feet-7-inches tall and wearing a black hooded sweatshirt and gray jogging pants.
The area where the crime occurred is immediately adjacent to the South Campus Plaza dorms.
A similar robbery took place early Saturday morning near Mary Lane and Dorothy drives, just a few hundred feet south of the University Towers dorm hall. One person was taken to a hospital and three phones and a set of keys were taken in that incident.
Police didn't say if they believe the two robberies were related.
Both the San Diego Police Department and the San Diego State University Police Department were investigating Monday's robbery.
Officers asked anyone with information on the incident to call San Diego police at (619) 531-2000, or to contact university police at (619) 594-1991 or by email at police@sdsu.edu. The incident number for the case is 18-08270039