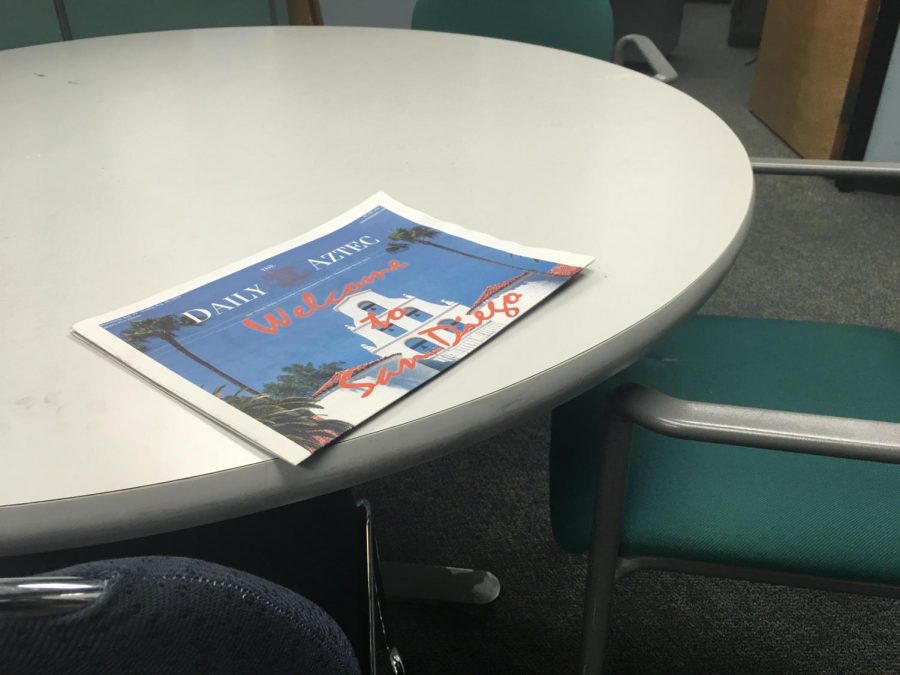 Will Fritz
On Sept. 17, the Poynter Institute announced The Daily Aztec was included among the nine student media organizations selected for the 2018-2019 College Media Project. The institute received 63 applications from all over the country, and The Daily Aztec is proud to have been selected. The Poynter Institute, a non-profit school for journalism, will be giving The Daily Aztec two custom in-newsroom journalism training sessions and a small budget for a campus project.
Candidates were selected based on potential, need, commitment, diversity in student population, school size and type, the Poynter Institute said. This opportunity provides The Daily Aztec with knowledge that can be used to better connect with and inform the community.
The grant impacts not only The Daily Aztec, but the wider San Diego State community as a whole. As stated in a Poynter news release, "Poynter will help more student journalists hold their institutions accountable, increase civil dialogue on campus and improve watchdog reporting skills."
Daily Aztec staffers and editors are looking forward to enhancing their skills and being able to provide SDSU students, faculty and staff with the news they deserve about what is happening on their campus.