SDSU professor creates visionary art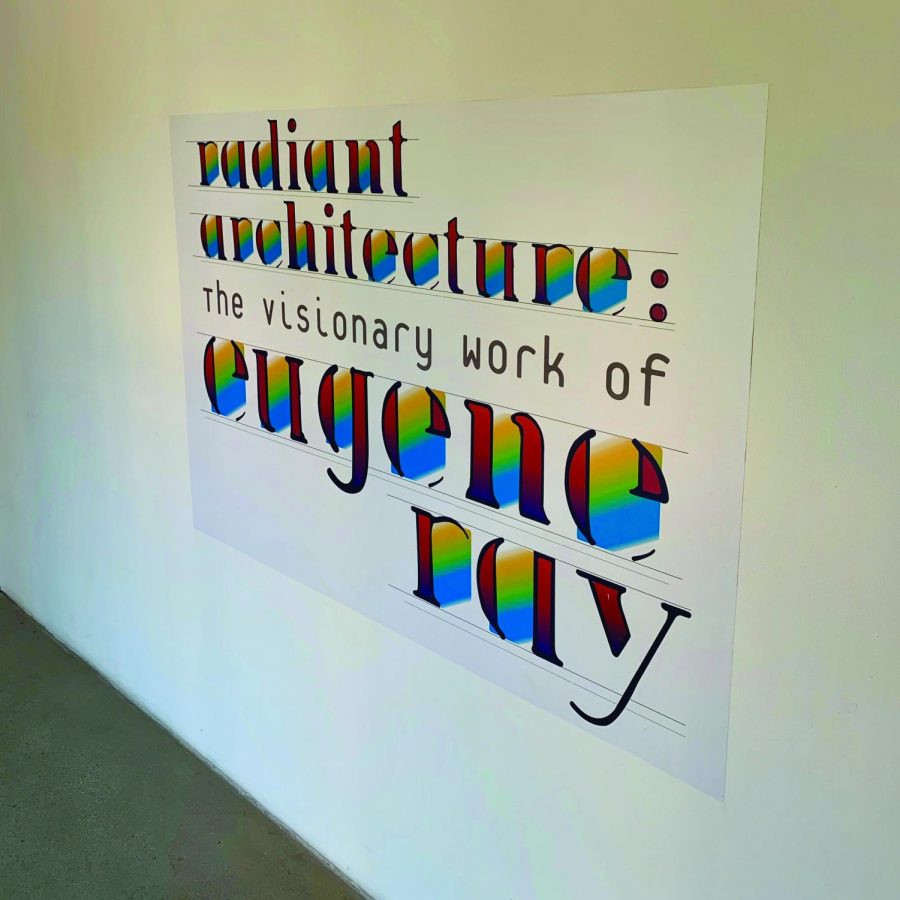 For San Diego State professor emeritus and architect Eugene Ray, it all began with a UFO sighting when he was a young boy.
Drawing inspiration from this experience, Ray went on to develop a profoundly spiritual and enigmatic approach to design and architecture, outlining a creative philosophy.
He would use it as the framework for the development of SDSU's Environmental design program.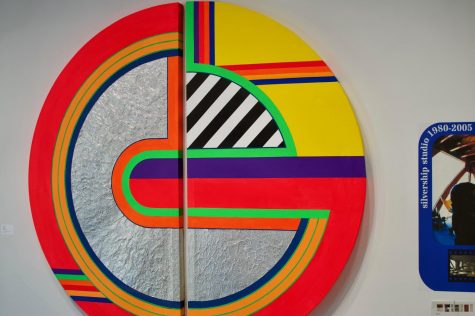 In celebration of the 50th anniversary of his teaching career at SDSU, the School of Art & Design presents Radiant Architecture: The Visionary Work of Eugene Ray at the SDSU Downtown Gallery.
The exhibition encapsulates all periods of Ray's professional and academic career from his time as a licensed architect in Louisiana in 1959, to the founding of SDSU's environmental design program in 1969 and to the design and construction of his famous La Jolla home and studio, The Silver Ship, in 1979.
A combination of rare, original hand-drafted architectural renderings and plans, personal effects, collages and multimedia components bring visitors into Ray's creative mind.
"It should be noted that the work presented in the exhibition is just scratching the surface of (Ray's) prolific output," David Fobes, a lecturer in the School of Art and Design and a curator, of the exhibit, said.
Fobes was a student of Professor Ray's and was a part of the group that helped build The Silver Ship.
Over the past 40 years, Fobes has been helping Ray photograph and catalog much of his work.
Over 400 of Ray's original drawings are housed in Love Library's Special Collections and University Archives, and he plans on giving many more of his writings, collages, photographs, drawings and personal research library to SDSU.
When Fobes and his fellow curators, professors Arzru Ozkal, Junichi Satoh and Downtown Gallery Director Chantel Paul, began planning the exhibition, the vast number of artifacts available and the dynamic nature of Ray's work posed some challenges.
"(Ray's) work does not fit into convenient categories, and there is so much overlap and synergy of concepts among the many topics he explored," Fobes said.
The ehibition is visually anchored by a large painting by Ray and a geodesic dome—reminiscent of his exploration of lightweight and economic structures.
From inside the dome, visitors can watch and listen as images and videos of Ray's work are projected from the outside.
There are also interview clips with the professor interrupting pre-recorded bird noises on a continuous loop.
The feeling this creates is very contradictory.
Here, visitors are in the heart of downtown San Diego being transported into nature.
Scattered throughout the gallery, hugging the walls are several tables that display some of Ray's actual drawings as well as digital photographs, creating the impression that visitors are simply dropping in on Ray at his studio.
The drawings were mainly produced throughout the 1960s, '70s and '80s depicting concepts and ideas ahead of their time by drawing upon light, energy and color to create visions of both towering structures and affordable housing.
"Radiant architecture is not just about color and light, it's about energy," Ray said in a quote displayed on one of the gallery walls.
Although much of the exhibition examines Ray's work retrospectively, a small portion of it is devoted to his more recent research and exploration.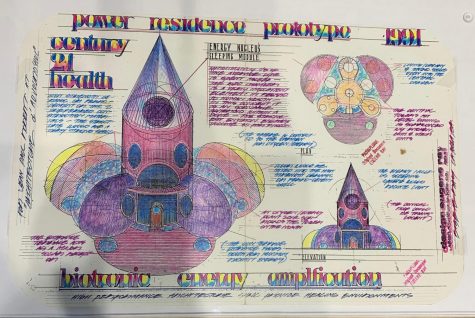 After the fire that severely damaged the Notre Dame Cathedral in Paris, Ray with the help of SDSU alumni and architect Joe Cordelle, designed a new radiant spire he views as the "penultimate expression of 'Radiant Architecture,'" combining several aspects of Ray's research into biotronic energy.The exhibit is now open at SDSU's Downtown Gallery until Oct. 6.
For more information about the exhibition, visit the gallery's website.
Brenden is a junior studying advertising.