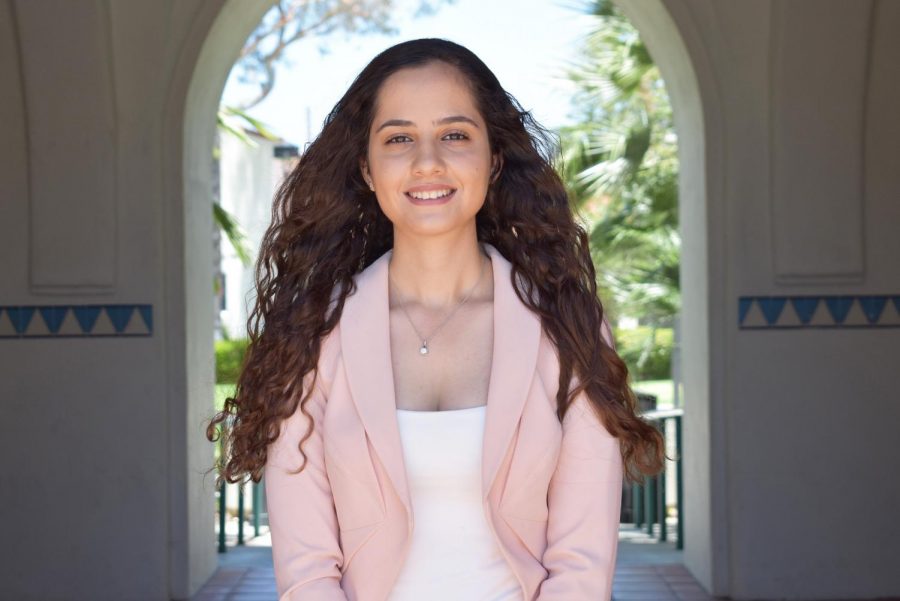 Photo courtesy of The California State University
San Diego State international security and conflict resolutions sophomore Maryana Khames has been appointed as one of two Cal State University student members of the CSU Board of Trustees.
Khames, 19, was appointed to this role by California Governor Gavin Newsom in mid-August at the age of 18. Her appointment made her one of the youngest CSU Board of Trustee members and the first SDSU student to be nominated to the board. 
In the role as a student representative on the CSU Board of Trustees, Khames will represent more than 480,000 students from all the schools within the CSU system.
Khames is a first-generation college student who immigrated from Baghdad, Iraq, in October 2010 and said her background gives her a unique perspective as a student representative.
"Being a commuter student and being a first-generation student has empowered me to use (campus) resources," Khames said. "It has truly impacted the way I think and what I'm looking forward to doing as a student trustee."
For the next two years, Khames will have the opportunity to provide a student perspective on the  board. Members on the CSU Board of Trustees make decisions on the use of CSU funds for all 23 CSU schools and are also involved in decisions relating to university policies.
Closing the equity and achievement gap is a goal that Khames said she hopes to achieve as a student representative. She also has a goal to  provide more resources for mental health at CSU campuses. 
Khames said mental health is an issue she'd like to address because anyone can be affected.
"Mental health is something that impacts every single student and every single adult," she said. "We need to support students in that way. A lot of campuses might have campus services but students have to wait." 
Khames said she would also like to address student hunger and homelessness.
"I value education very much and being able to have those basic needs is very important to having a successful educational journey," she said. "Going into the classroom and not worrying about where your next meal is coming from or where you're going to sleep that night."
Khames said her transition as a refugee helps her relate to issues facing SDSU's student population.
"I would say it was very difficult moving to a new place and learning a new language and seeing how everything is here," Khames said. "I was fortunate enough to meet the right people who supported me along the way. I'm honestly still learning and getting used to everything, it's given me a new perspective."
Khames has also been involved with Associated Students at SDSU. She served as the vice chair for the commuter student board, was a member of the first-year leadership experience program and a voting member on the community service commission. 
Khames will serve as a justice on the Judicial Affairs Council for the upcoming school year. 
"My experience in student government has shaped me to be a better student trustee," Khames said. "From voting on initiatives to listening to students speak on issues they are currently facing."