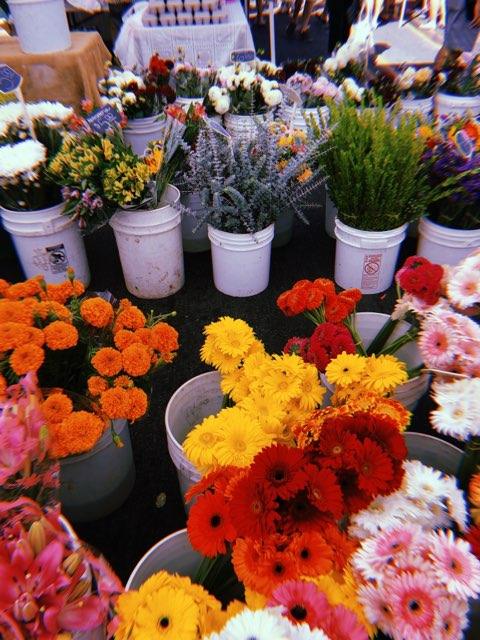 Emily Burgess
Rain or shine, Little Italy's Mercato farmers' market kicks off every Saturday by hosting more than 200 local vendors on the streets of downtown San Diego. 
The Mercato, or "market" in Italian, extends five blocks and features everything from fresh produce to house plants, olive oil, grape soda, jewelry and tablecloths. There is truly something for everyone.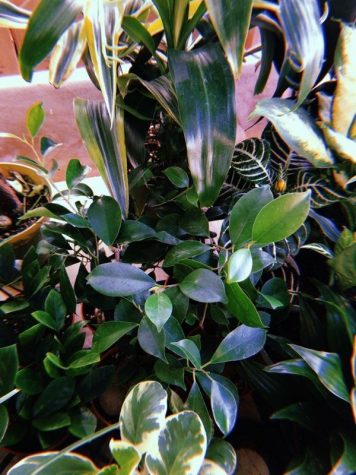 Farmers' markets give students an opportunity to get off campus while exploring San Diego and stocking up on cheap, healthy food. 
"Sometimes you can find great discounts," public health sophomore Adelle Gutierrez said. "And not only that, but there's always a chance that your fellow students can have their own booths, since some students are entrepreneurs." 
Gutierrez said farmers' markets also allow students to diversify their horizons because the events showcase different cultures' cuisines, crafts and more. 
"I like how farmers' markets feel more genuine than going to your typical corporate store," she said. "People made it themselves, and it's nice to know that you're helping out your fellow community members and investing in a product that has real work out into it. You feel more gratitude towards the objects you buy because you know they weren't developed by automation or factories. They were made by people who love to do what they do." 
Students who enjoy SDSU's weekly farmers' market can enjoy even more in Little Italy. Local restaurants open their doors early, giving shoppers a chance to relax in the air conditioning. 
Foodies can taste test an array of treats including California Cheesecake in a Cup, Jackie's Jams, Majestic Garlic and Peace Pies. Those with refined palates can enjoy Farmer Daughter's Olive Oil and Honey or SD Ginger Beer Co. A complete list of vendors is available on the Mercato's website.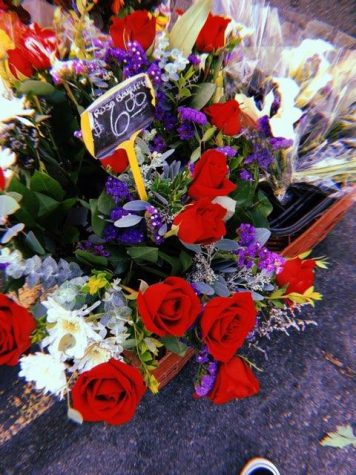 "It can get hectic with the amount of people there," Gutierrez said. "But you're more likely to encounter a rude person at WalMart than a farmers market." 
The farmers' market features a myriad of small family farms and local entrepreneurs.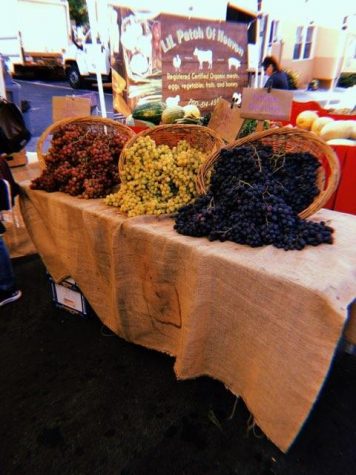 "I think it's important to support smaller businesses and farmers' markets are the perfect place to do so," Amberley Tee, an early childhood and family studies sophomore at the University of Washington, said. She's in San Diego visiting her boyfriend who goes to San Diego State. 
Tee said she enjoys visiting farmers' markets with friends because they always find cute, unique goods that are unavailable in everyday grocery stores. 
The Little Italy Mercato was founded in 2009 by Catt White, known locally as "the Maestro of the Mercato." 
Little Italy is accessible by the Metropolitan Transit System's Trolley on the Sycuan Green Line. One-way passes are $2.50 and an all-day pass is $6. 
The farmers' market accepts cash as well as Supplemental Nutrition Assistance Program (SNAP), Electronic benefit transfer (EBT) cards and CalFresh benefits. Some vendors accept credit and debit cards too. 
The farmer's market is open every Saturday from 8 a.m. to 2 p.m. on west Date street between Kettner Blvd. and Front street.