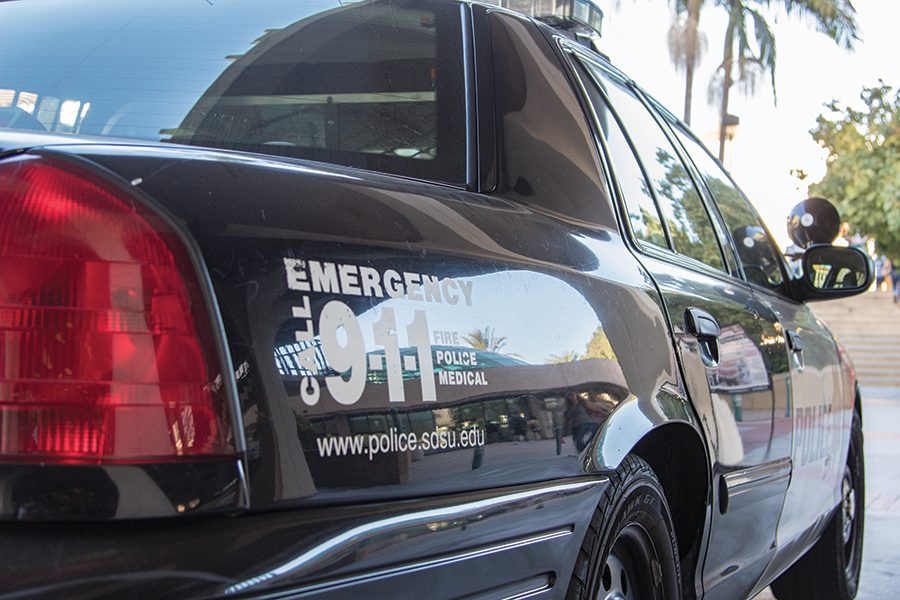 File Photo
Vehicle Burglary
Two vehicle burglaries occurred on Sept. 8.
At 1:03 a.m. a vehicle burglary occurred at Parking Structure 12. There was the theft of a wallet, and the driver's side window was missing. The burglary is said to have occurred between 10:45 p.m. and 1 a.m. 
At 5:58 p.m. a vehicle burglary was reported at Mixquic Apartments. The vehicle was broken into through the driver's side door. Paper work, registration, insurance, a pink slip and a phone holder were missing from the vehicle. 
Grand Theft
A bike valued at $1000 was reported stolen from Malcolm A. Love Library on Sept. 4 at 3:40 p.m. The bike was taken some time between 2 and 3:30 a.m.
Vandalism
At 10 p.m. on Sept. 15, it was reported that the tires of a vehicle were slashed at the Pi Beta Phi sorority house on College Place. 
Domestic Violence
At 12:26 p.m. on Sept. 16, someone reported domestic violence at the Aztec Aquaplex on Remington Road. The reporting party advised the male subject who was driving recklessly. The subject then pulled into a tennis court and was seen pushing the female subject.
Petty Theft
On Sept. 19 at 10:32 a.m. it was reported that a skateboard, valued at $110 dollars, had been taken from the Aztec Recreation Center.
On Sept. 24, at 4:14 p.m. a bike was stolen from Conrad Prebys Aztec Student Union. It was reported that a male subject cut the bike lock and threw it into the bushes. The bike has since been recovered.