Students should be taught about protecting their data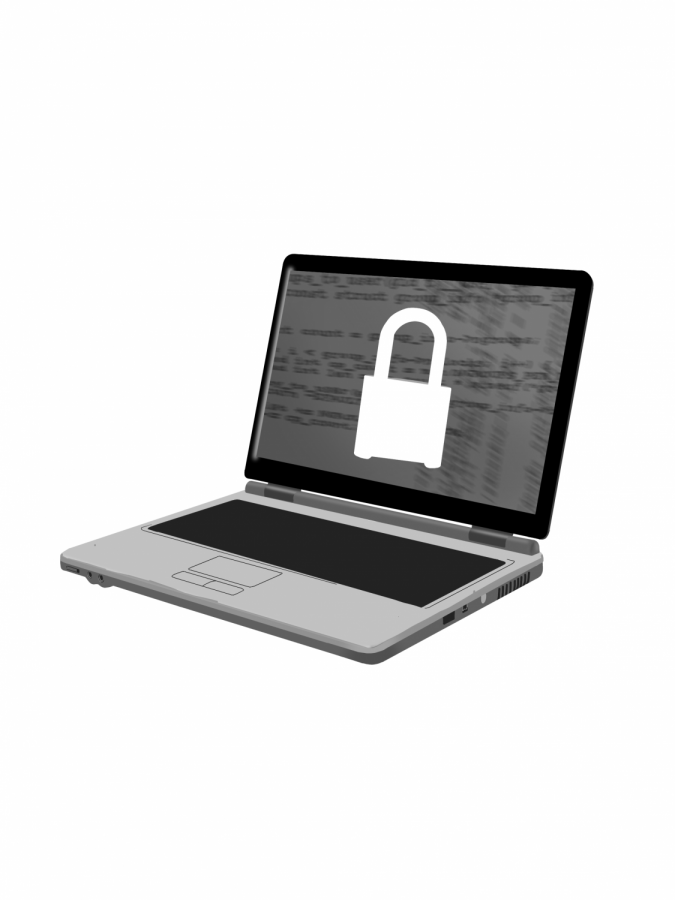 The beginning of a new decade can evoke reflection on our individual or collective milestones. One of the most significant developments over the past decade is in the advancements of technology, specifically in how valuable personal data has become. 
Think of personal data like a unique marker of your identity in the digital world. The more interaction with an application or a digital platform, the more insightful and invaluable your marker becomes. 
Data collection allows business entities to target individuals by advertising what they perceive their likely interest is. The value of personal data can also be harmful if it isn't thoroughly protected. 
The New York Times' Privacy Project went into detail about how personal data, such as location services, can be a tool of surveillance by corporations and governments. In 2018, Facebook CEO Mark Zuckerberg faced congressional questioning about how Cambridge Analytica harvested data collected from users during the 2016 presidential election. This demonstrates how the utilization of personal data is also employed in political campaigns. 
Dave Leichtman, director of Program Strategy at Microsoft's Defending Democracy Program and vice-chair for Technology and Communications of the Democratic Party of Virginia, wrote an article where he described how relational organizing uses data to help build support for campaigns. Relational organizing is built on friend to friend contact. In practice, it relies on one friend to reach out to another about a particular candidate or issue. The idea is that the message is better received by a friend than a stranger attempting to pitch that same candidate or issue. Now, combining this type of organizing with data can provide an edge to political campaigns.
Leichtman said relational organizing "allows campaign data teams to focus on two very important pieces of data that were too hard to track before: namely, for every voter who's the best person in their network to contact them, and what's the best way to do so."
Vermont Sen. Bernie Sanders is using relational organizing in an unprecedented manner. At the same time, President Trump uses the combination of that same style of organizing and location tracking technology to target voters.
Personal data is precious to the entities that collect and sell it. It is likely why over the last two years, politicians and even a few celebrities have advocated data as a human right and for increased individual data ownership. In 2018, Rep. Ro Khanna of California's 17th Congressional district, home to large portions of Silicon Valley, proposed an "internet bill of rights," which drew bipartisan support for better personal data protection. 
Earlier in the year, Europe had already enforced the General Protection Data Regulation, which allows consumers to have better control over how their data is shared and used by companies. It requires companies to let consumers know of any data breaches within 72 hours and fines them 4% of their annual earnings if they fail to comply. Last year, California passed a similar bill that took into effect Jan. 1 called the California Consumer Privacy Act. The law allows consumers to ask employers and companies to see the data collected on them, to delete personal data when requested, and to opt-out of any sale of their data.
Absent from all of these conversations of data rights is an agenda to develop personal data literacy, which can be acquired through our educational institutions. With technology changing rapidly, there should be an educational requirement that is continuously updated for people interested in protecting and preserving their privacy online. 
The education of online privacy should begin in middle school and extend itself into community college and university courses for those who didn't have the option offered to them in their education. Allowing people to learn how they can protect their privacy online could be a substantial benefit to those not fully understanding how to control personal data. 
It would be especially useful to younger generations who are growing up in a world where technology is more intermingled in their everyday lives. In 2016, Vox published an article that compiled some of the findings of three studies of young adult internet users. One of the studies surveyed 13 to 17-year-olds, while two other studies focused on users between the ages of 18 and 29 and another on 19 to 35 olds.  The findings provided results that show some of the privacy and data concerns these age groups have and how they manage it. 
According to the Vox article, each age group has different priorities for their privacy online. The commonality in the three studies is that people between the ages of 13 and 35 would still like some control over their data. The need and desire for data literacy are present in these age groups and should be delivered through comprehensive courses in our education system. There is no reason that people should be left to learn these strategies on their own. 
If the conversation around data rights does not involve education, it will lack a foundation for consumers to understand how to control their data. If people are unequipped with the knowledge to effectively manage their data, there is plenty of room for the efforts of consumers to fall short of protection. Education would be a sustainable effort, but first, it must become part of the dialogue of data rights.
Charlie Vargas is a senior studying journalism. Follow him on Twitter @CharlieVargas19.