San Diego State University has welcomed a new wave of leadership with fresh faces taking their seats in Associated Students' Executive Government.
Among the dynamic individuals is Leonardo (Leo) Peña Reyes, a senior finance major, whose journey from Monterrey, Mexico, has paved the way for his position as 2023-2024 Vice President of Financial Affairs.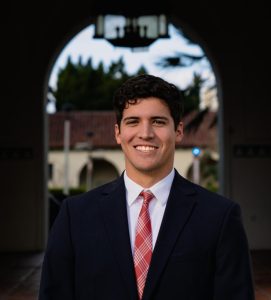 At first glance, his tall stature and involvement in Greek life can seem intimidating, according to Reyes. However, he describes himself as quite the opposite: a dog-loving, goofy and caring history nerd who recites Wikipedia facts at a whim. 
In addition to these interests, Reyes has a passion for finance — where he now serves as a bridge between student government affairs and the business aspect of the university. 
According to Reyes, he looks forward to increasing funding, involvement and pride in campus organizations and club sports.
"I feel like I come from misunderstood areas of campus because, I mean, I'm part of Greek life, and I'm also part of club sports," Reyes said. "So I want to represent them and help them out."
Reyes is a member and previous vice president of finance of the fraternity Pi Kappa Alpha. He also once served as the executive director of finance for SDSU's interfraternity council, which oversees several fraternities on campus.
"I'm not saying that there's bad people or bad things within Greek life, but I feel like that's only a small percentage of what Greek life is, and that percentage overshadows all the great people and great stuff that Greek life does throughout campus," Reyes said. "I just want to represent Greek life in a positive light and potentially just change the perception some people have."
A goal for Reyes is to assist recognized student organizations — both inside and outside of Greek life — in effectively utilizing campus program funding by the end of the academic year.
Reyes has also created "designee" positions, whose job is to inform organizations about the financial resources available to them, such as program and travel funds.
"Being in a recognized student organization (and having that) pressure on myself in the past, I know that money is a great limit for a lot of programming that club organizations can do," Reyes said. "I just want our campus to flourish."
Serving as president of the SDSU's water polo club in the previous year, Reyes also acknowledges the need to provide a framework for teams to market themselves.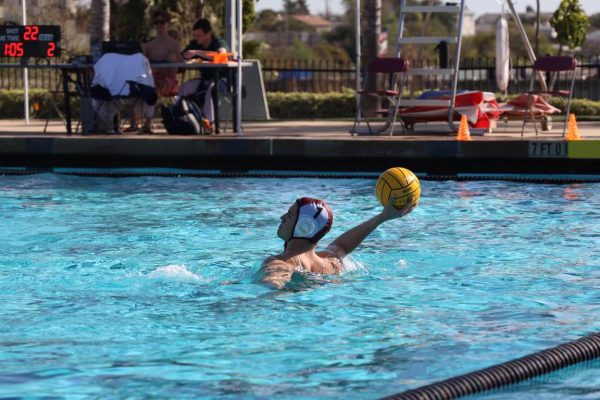 To do so, Reyes is working with an A.S. graphics team to create cohesive templates that sports teams can use on their social media pages.
"I want to see some uniformity within club sports because there's some that do manage themselves really well, and they present themselves well on social media," Reyes said. "Those tend to be the sports teams that have the most people involved and are most successful. I want that for every club team."
Adding to his club funding and marketing goals, Reyes is looking to surpass the $100,000 fundraising record for Aztecs Rock Hunger, an annual A.S. food drive campaign for local families and students affected by food insecurity. 
This year's Aztecs Rock Hunger will take place from Oct. 13 to Nov. 5, with Reyes leading the cause. 
The new Executive Officer slogan, "Get Stuff Done," holds true to Reyes' values as the Vice President of Financial Affairs. 
Reyes' goals as an Executive Officer — rooted in his identity within campus life and sports — all share similar objectives: advocating for unrepresented voices and fostering campus unity. 
"The more people know about A.S. and the opportunities they can get, the more communities are being built, and the more people are going to be proud to be an SDSU student," Reyes said.