by Charlie Vargas, Staff Writer
August 21, 2019 • No Comments
Earlier this month, in El Paso, the U.S. saw one of the deadliest anti-Latinx hate crimes in decades. 22 people lost their lives.  The...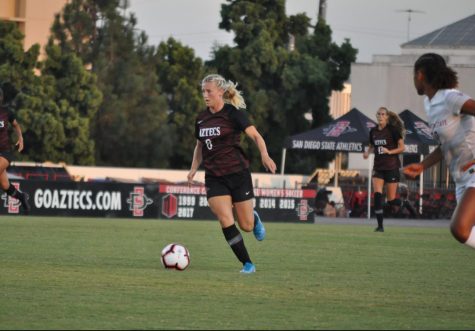 by Luis Lopez, Contributor
August 21, 2019 • No Comments
One main advantage any team can have against its competition is having an experienced and familiar squad. For San Diego State women's...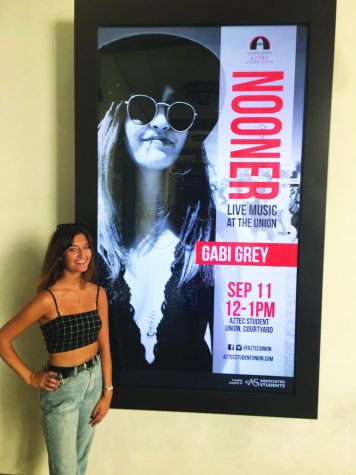 by Juniper Perkins, Staff Writer
August 22, 2019 • No Comments
Singer, songwriter, producer and public relations senior Gabrielle Budihas is set to perform at the semester's first Nooner concert. The...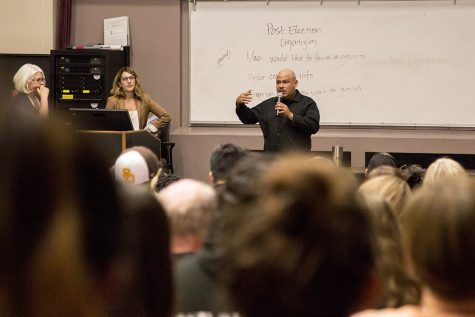 by Diane López, Asist. de Mundo Azteca
August 21, 2019 • No Comments
Roberto Hernández es uno de los pocos profesores de la facultad de Estudios Chicana y Chicano en la Universidad Estatal de San Diego,...
<!— head —> <!— Medium Rectangle Exclusive —>
Hundreds march to protest migrant detention centers in San Ysidro
Sexual Assault Magazine – 5-08-19
Loading Recent Classifieds...