San Diego State University

-

Leadership & Golf Invite

-

Sep 17 / Women's Golf

San Diego State University

-

Sep 16 / Volleyball

San Diego State University

-

Sep 16 / Football

San Diego State University

-

University of San Diego

-

Sep 15 / Swimming & Diving

San Diego State University

-

Sep 15 / Volleyball

San Diego State University

4

University of San Diego

0

Sep 14 / Women's Soccer

San Diego State University

(+45)

Dick McGuire Invitational

16th

Sep 12 / Women's Golf

San Diego State University

(+22)

Dick McGuire Invitational

14th

Sep 11 / Women's Golf

San Diego State University

(-43)

Maui Jim Intercollegiate

3rd

Sep 10 / Men's Golf

San Diego State University

2

Sep 10 / Men's Soccer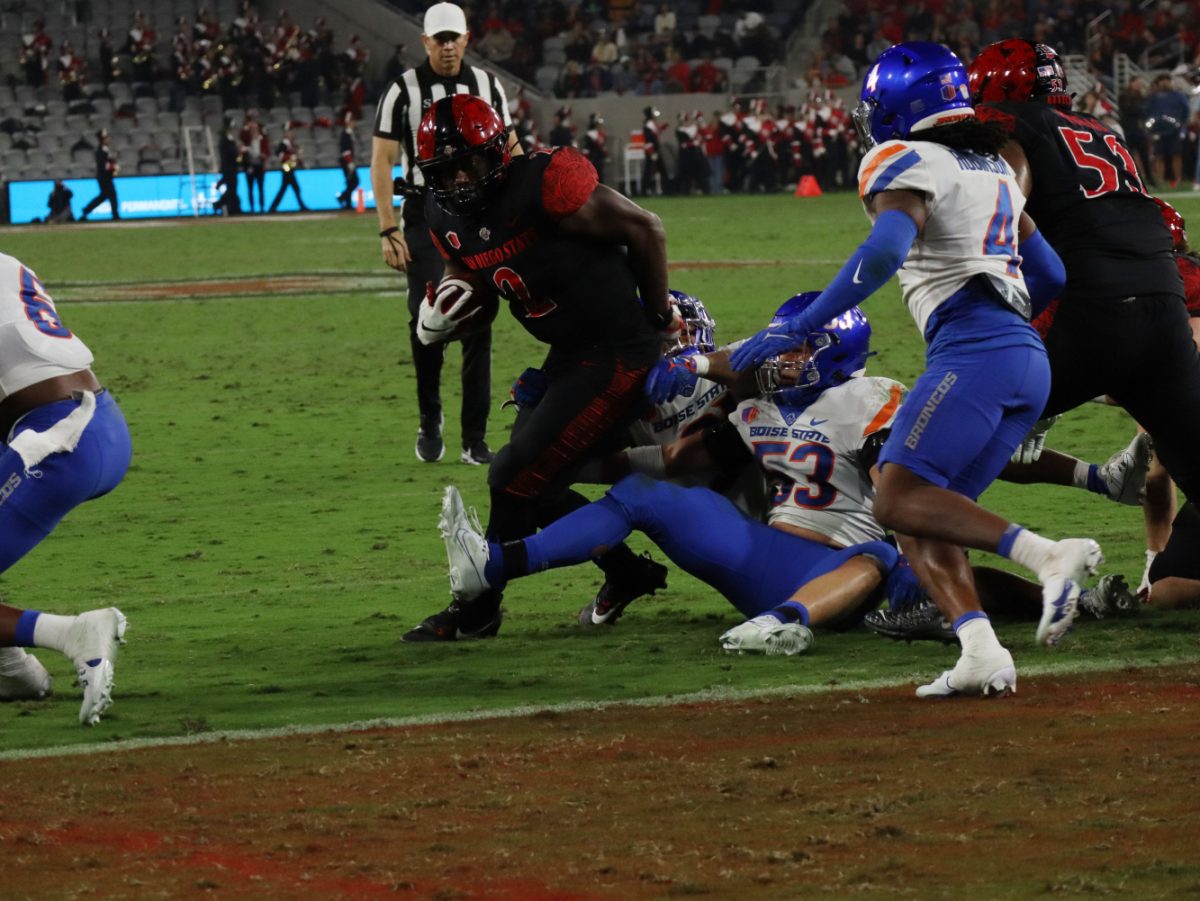 by
Mac Pham
, Staff Writer •
September 23, 2023
San Diego State could not stop the Boise State Broncos' running game in a 34-31 loss on Friday night, marking their third consecutive defeat. Despite...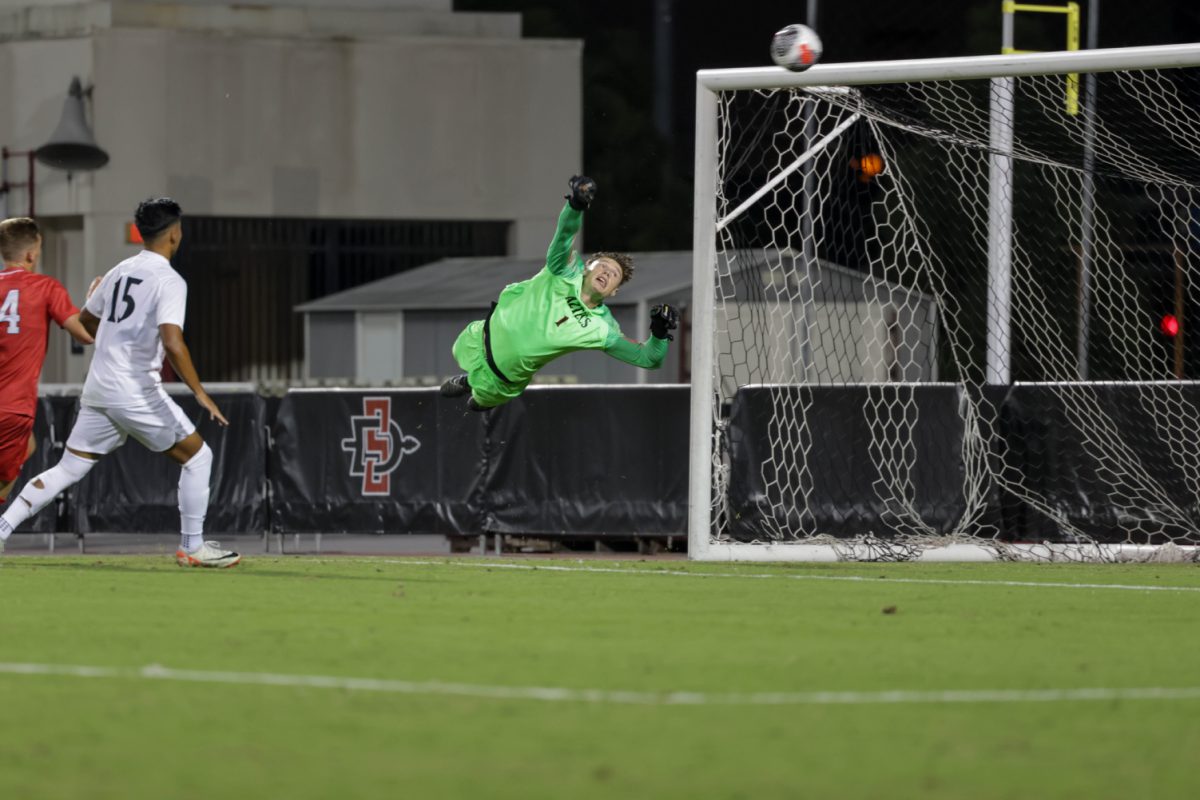 The San Diego State men's soccer team scored all three goals in the second half to defeat Utah Tech 3-0 Thursday night at the Sports Deck,...
Time Until SDSU Kicks Off vs Boise State
S! D! S! U! S-D-S-U AZTECS FIGHT!