Tarek Morsy, a senior finance major, has amassed an array of titles and accomplishments during his time at San Diego State University.
He founded the BST Team for Dance Marathon, hosts the "Art of Innovation Entrepreneurship Society" podcast and even serves as the Vice President of Outreach for In the Mix DJ Club SDSU.
Now, Morsy has added another notable position to his college career: he is the 2023-2024 Associated Students President.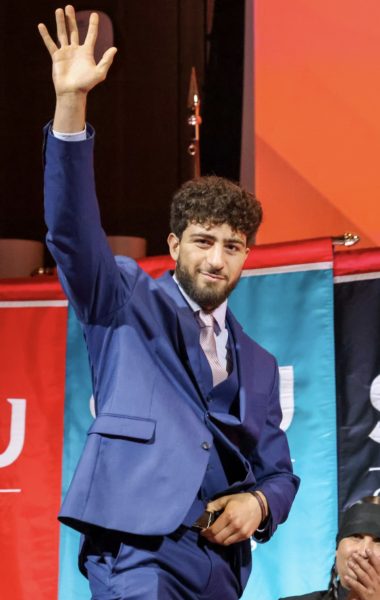 "I had the power, chance, ability and opportunity to change (how A.S. runs) myself. All I had to do was just run for president," he said. "I didn't run for president because I wanted to be 'Tarek Morsy, the president.' I ran for president because I saw issues that needed to be changed."
Notably, Morsy is also the first Muslim A.S. President. He uses religion as a form of self-discipline to accomplish his goals and continue his contribution to others.
"I have no anxiety, (and) why should I? My life is in the hands of the almighty, the most perfect," Morsy said. "I believe religion is the single most impactful part of anyone's life who practices or puts their trust in Allah or their (own) God. I hope more people find the cure to their dissatisfaction and begin to become exceptional humans through the belief and then guidance of God."
But before earning any of these unique titles or accomplishments to his name, Morsy was initially not involved in any extracurricular organizations at the university. 
However, Morsy's plan of interest shifted at the end of his sophomore year. Morsy found himself "consequentially" getting involved by becoming a member of A.S. and SDSU's Lavin Entrepreneurship Program. 
Shortly after being part of A.S., Morsy noticed how some subjects discussed in student government were often overlooked, like career opportunities for students — this prompted him to advocate as a beacon for change.  
To fulfill his ambitions during his tenure as this year's A.S. President, Morsy hopes to maintain the best interest of those at SDSU with one priority in mind: advancing career services to give students a competitive advantage in the job market.
By aiming to become a pillar for services within his organization, Morsy wants to provide outreach for students to foster career opportunities by utilizing resources offered by Associated Students. Morsy's vision of fulfilling this mission involves reshaping how A.S. operates.
"So when I came into A.S. as president, (I had) already been changing the culture," Morsy said. "And I have been putting my team and myself in spaces that classically and conventionally have never been a part of (Associated Students), like career services." 
As a finance major, Morsy looks forward to using his expertise to guide him throughout his presidency.
"The fact that I am a finance major will affect the way I'm president because I understand that finances make the world spin and they make the world go around. And so we need to have an effective and efficient budget for our company to run effectively," Morsy said. "A lot of A.S.'s money is given to us by students, so everything we do and every action we make has to benefit students at the same rate that they paid us."
"Get Stuff Done" is this year's A.S. Executive Officers slogan. According to Morsy, the meaning behind the slogan stems from the desire to change the perspective of what Associated Students is and how those at SDSU can make their voices heard by attending council meetings to improve the quality of student life.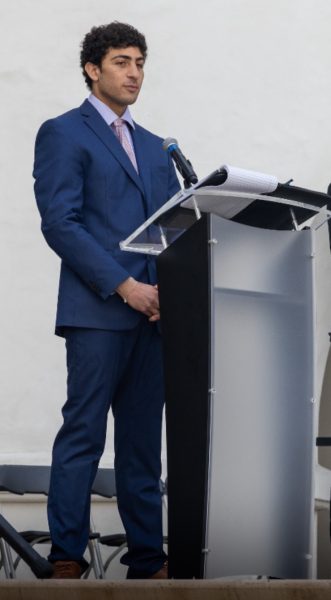 "The essence of what Associated Students does is to work for students and to get stuff done on behalf of students, so we are not this big bureaucratic system that moves things slowly," Morsy said. "We are here simply with the intention of getting things done on behalf of students and what are we getting done? We're advancing student careers and we are cultivating excellence." 
Outside of his many roles at SDSU and beyond, Morsy enjoys soccer, boxing and reading — in which he aims to continue expanding his knowledge to prepare him for future endeavors. 
But one thing is for certain: During his presidency, Morsy wants those to expect him as a strong leader — one who is willing to cooperate with other prominent figures on campus to ensure student success and longevity of Associated Students.
"I think it's important for people to understand that it's okay to (be) unpopular or okay to be controversial on some stances as long as you truly believe it. (Being different) is something that you have to do and it's a duty to yourself and a duty to your own authenticity," Morsy said. "And enough times — if you do that — people will respect it and they will look at you as a leader."