What's #Trending: DWTS, Avengers, Clint Dempsey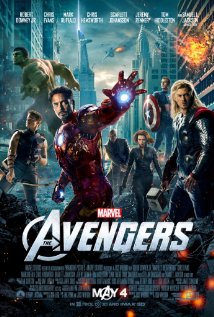 Trending Topic: Dancing With The Stars
With Season 14 of "Dancing With The Stars" just around the corner, the new celebrity cast and their professional dance partners were revealed on Good Morning America during the live announcement.
The celebrities that will take on the dance floor include: Jack Wagner, Melissa Gilbert, Donald Driver, William Levy, Sherri Shepherd, Katherine Jenkins, Gavin DeGraw, Martina Navratilova, Roshon Fegan, Maria Menounos, Jaleel White and Gladys Knight. (ABC lists a bio of the celebrities, and their partners.)
Throughout the week stars tweeted about rehearsals. Clearly, they have wasted no time preparing to win the Mirror Ball Trophy:
Maria Menounos (@mariamenounos): My day started at 1 50 am & rehearsal with @derekhough just ended now at 10:47. Thank god my friend Joe is here or I'd be driving home in a coma!
Martina Navratilova (@Martina): The foxtrot is exercise for my body AND my brain. Talk about concentration. It's definitely more challenging than words with friends.
Jack Wagner (@JackWagnerhpk): Third day of rehearsal, feet, legs and back are hurting but not broken, hungry for more..
Season 14 of  "Dancing With The Stars" premiers March 19 at 8/7c on ABC.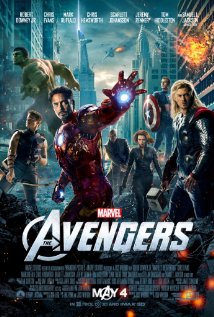 Trending Topic: Avengers
The anticipation to see Iron Man, Captain America, The Hulk, Thor, Black Widow and Hawkeye all in one movie became greater as the new trailer for "The Avengers" struck the web this week.
"War has started," declares Nick Fury, Director of the International peacekeeping agency S.H.I.E.L.D. "And we are hopelessly out gunned."
After the team is assembled and we get a glimpse of the exhilarating saving-the-world action, the trailer ends as Black Widow leaves us in suspense, confessing, "This is nothing we were ever trained for."
After so much build up for the movie—the first trailer was released last October, and another one as a Super Bowl spot—the anticipation will finally culminate when "The Avengers" hits theaters May 4.
Trending Topic: Clint Dempsey
Clint Dempsey has become the fourth player in American soccer history to score against Italy. Even more, the U.S. Men's National Team has beat Italy for the first time ever.
It all happened Wednesday as the U.S. took on Italy, with a 1-0 victory being the result of Clint Dempsey's 55th minute goal.
On Twitter, Jay DeMerit (U.S. Men's National Team) and Hope Solo (U.S. Woman's National Team) concisely summarized the game:
Jay DeMerit (D6MERIT): Great team defending, a class finish by @ clint_dempsey, Bradley was a BEAST in the midfield and another historic win in Italy for @ussoccer!
Hope Solo (@hopesolo): Italy 0:1 USA. Just a friendly, but historic result: first US win ever Vs Italy in 11 games dating back to 1934. Dempsey dagger.
The next match for the U.S. will be on May 30 as they face Brazil.