Weekend Picks: Exciting concerts in town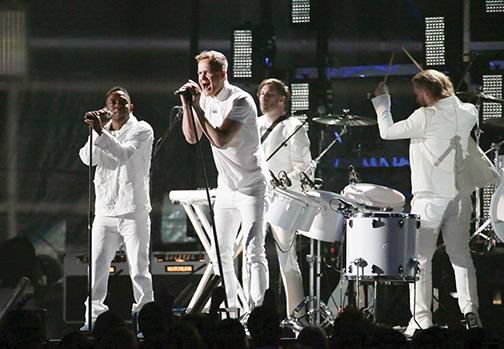 Sick Individuals
Feeling down about not having a nice dinner and a movie set up for Valentine's Day? Worry no more. Valentine's Day is just another Friday, and that means another crazy night in town. If you're looking for an energetic way to spend your night, look no further than Sick Individuals at Bassmnt on Friday night. This electronic duo hails from the Netherlands, and is having an intimate tour around North America. Luckily, San Diego is hosting one of their few performances. Don't miss out on catching two of the rising stars in EDM while they're in town.
Imagine Dragons
Fresh off a win at the Grammys, Imagine Dragons is bringing its nationwide tour to sunny San Diego this Saturday, Feb. 15. The alternative rock group has nailed performances recently at both the Grammys and "Saturday Night Live." Debuting a new remix of its huge hit "Radioactive," the group has pulled together a fresh rock-rap collaboration with fellow Grammy nominee, Kendrick Lamar. Delivering a high-octane show, Imagine Dragons is set to rock Valley View Casino Center.
Also read: Weekend Picks: Young the Giant and a record sale
Photo courtesy of Robert Gauthier/Los Angeles Times/MCT

About the Writer Alek Sanchez, Staff Writer
Alek is a business administration senior, with an emphasis in management information systems, but don't let his background fool you. He began writing for...