Chair of American Indian Studies cleared of wrongdoing in discrimination investigation
Documents shed light on the series of events surrounding student's complaint against high-profile lecturer and the university's response
January 26, 2018
The former student at the center of a racial discrimination and harassment investigation involving lecturer Oscar "Ozzie" Monge also filed a discrimination complaint against American Indian Studies Department Chair Dr. David Kamper over his handling of the issue.
Confidential documents obtained by The Daily Aztec detail an investigation conducted simultaneously with the one involving Monge. However, in Kamper's case, the California Attorney General's office found that he did not engage in racial discrimination or retaliation.
Crystal Sudano, who was a criminal justice senior at the time, had gone to Kamper with complaints about Monge. Those complaints — that Monge had discriminated, harassed and retaliated against her — were found to be justified in a Dec. 20 report. However, Sudano felt Kamper — who signed off on Monge's master's thesis — did not act promptly enough to intervene.
Monge was originally scheduled to teach at least three classes this semester but was replaced just before classes convened. He is still listed as a lecturer on the department's webpage.
Sudano filed her complaint against Kamper on the same day she filed against Monge — April 27, 2017.
In the first complaint, she claimed Kamper discriminated against her by not promptly responding to her requests for assistance with Monge.
In the second, she said Kamper retaliated against her by asking her to leave a student banquet "in a loud voice."
Although neither complaint was sustained by the state, the report does shed light on the process a student must endure when filing a discrimination complaint against a professor.
It also provides previously unreported details about Sudano's behavior at the time and how she was received by the administrators with whom she interacted.
Kamper's involvement in the conflict begins after Monge blocked Sudano on Facebook after their final messenger conversation.
The exchange took place just after Monge learned about Sudano's work investigating claims in his mascot thesis, which detailed what Monge characterized as its "racist" history.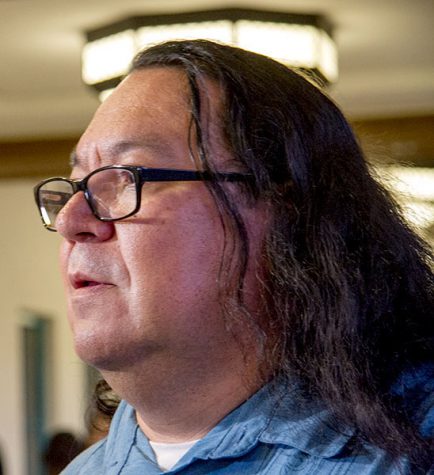 At 1:41 a.m. on March 9, the report says, Sudano messaged Monge about the retirement of Monty Montezuma in 2001, adding that she was going to Special Collections in the Love Library to dig up a 1925 San Diego Tribune article.
Monge replied at 4:55 a.m.
"What in the heck are you up to, may I ask?" his message said. "Because, to be frank, you're creeping me out…"
He then mentioned her research.
"And someone told me you're going around telling people that you're…fact checking me?!?!" Monge said. "Being fact checked, sure…whatever…go for it."
From the report:
"At 7:45 a.m., Monge does a sudden switch in subject matter, focusing on Sudano's work in the class. He writes:
I just went through the list of who completed the "key word list" assignment…you didn't do it. I think it may be time to sit down with a third party and discuss your class-related issues (attendance, and now this incomplete assignment), and these non-class related that you're, well, creating. I am deeply concerned that you will conflate the two and try to lay blame at my feet. This concern is derived from the way you took my taking the time to explain the problematic nature of the "low man on the totem pole" comment and fabricating that into an accusation of me calling you a racist. Also, I believe it would be in our mutual interest to end all facebook communications.
Sudano, who got online and started reading these messages at 8:00 a.m., posted "Sure, today would be perfect." This raises Monge's ire even more:
Today would be perfect for what? If you are referring to sitting down with a third party, I can't just snap fingers and make someone appear. Nor would it be appropriate to barge in on someone's time without the courtesy of making an appointment — akin to how you wanted me to get-up and go outside to talk with you, right then and there, when I was at the AS/UC meeting to support NASA (Native American Student Alliance). You just can't demand that of people on your whim — its (sic) impolite.
I think it is critically important to mention this: You said you spent time ("days" you said) looking over hand-written student council notes from the 1920's (sic). Yet you failed to submit your keyword assignment, part of a "group sourced" work we all agreed to (you were absent that day), for which you received notifications through Blackboard. That was a choice you made, one that will have a negative impact on your grade in class. That, strangely, was a choice that you made — and only you know why you made that conscious decision.
According to Sudano, Monge then blocked her from Facebook messenger at 8:46 a.m."
At this point, Sudano began emailing Monge, once at 8:58 a.m. and again at 9:29 a.m.
When he did not respond, the investigator's report continues, she began making a series of phone calls.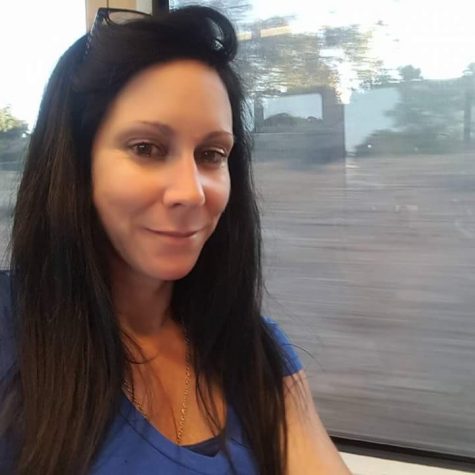 Requests for assistance
At 9:37 a.m., she called Monge but did not get through. At 9:40 a.m., she called the American Indian Studies department — misidentified in the report as the "Native American Studies Department" — and spoke with its secretary for several minutes. She called back again at 11:00, 11:11 and at 11:14 a.m., when she spoke to the secretary again.
When she could not reach Monge, she emailed Kamper about her concerns with Monge and her grade. Kamper responded after 12 minutes with some options for times to meet.
Sudano responded with concerns Kamper was speaking to Monge and receiving an inaccurate version of events, to which Kamper said he would be "impartial."
They exchanged another email each, culminating in a third from Sudano in which she said "I am in tears, and I am scared."
This prompted Kamper to reach out to Karey Sabol, the assistant dean for the College of Letters and Sciences, saying this was "above his pay grade."
Sudano called Sabol that evening and met with her the next day.
Kamper also made contact with Title IX Deputy Coordinator Lee Mintz and Heather Bendinelli, the director of the Office of Employee Relations and Compliance.
Sudano was not happy, saying in an email to Monge, Kamper and Sabol that she didn't handle confrontations well and was worried about graduating on time.
Sabol responded to Mintz on March 10, when she expressed concerns about Monge's behavior, but nothing that she thought warranted Sudano's reaction.
"In talking with her (Sudano) yesterday and in reading through the social media conversation threads she forwarded, I do have some concerns related to…Monge's behavior," she said in an email, "however, nothing I have seen or heard seems to warrant the extreme fear and anxiety she is voicing in this email."
On March 13, 2017, there was a meeting in Sabol's office with her, Monge, Sudano and Kamper to discuss the issues going on in the classroom. The result of the hour-long meeting, according to the investigator, was that Monge was to accept Sudano's late work and forgive her missed classes without penalty.
After this meeting, Kamper counseled Monge on the inappropriateness of engaging in Facebook messages with a student in what the investigator describes as an "oral counseling session," followed by a written warning.
"As per our conversation I strongly recommend that you refrain from using social media such as Facebook with your students," Kamper counseled Monge, in writing. "This medium is too informal and too inappropriate for communication with students. It is too easy to lose control of the conversational topics in these forms of social media…Some of the language that you used in you(sic) Facebook is questionable and I believe the format led to it."
The report concludes that Kamper did not treat Sudano differently because of her race, but had tried to assist her in pursuing a complaint against Monge.
Howka weekend event
The state's report details a second complaint Sudano made against Kamper — that he retaliated against her by "depriving her of the right to attend the Howka Weekend in a public and humiliating way."
Howka Weekend is an event held as part of Explore SDSU for newly accepted students. As defined in the investigator's report, it's hosted jointly by American Indian Studies, Enrollment Services and Student Affairs.
The report details a banquet on the evening of March 17, 2017 — four days after the meeting in Sabol's office — which Sudano showed up to uninvited. She told the investigator that she had heard about the event from Mohammed Ahmed, the community engagement and special assistant to the Dean of Students.
Ahmed told the investigator he did not remember this, and was not interviewed.
The report mentions a meeting between Kamper and students from the Native American Students Association in which four students described "aggressive" interactions and confrontations with Sudano at a meeting about the mascot resolution.
Those same students were present at the Howka banquet, and Kamper said he didn't want a confrontation.
Sudano's and Kamper's recollections of the conversation differ, but a witness told the investigator they heard Kamper ask Sudano to leave.
Sudano recalls him yelling. This is contradicted by Kamper and the witness.
Witnesses remembered Sudano hanging around outside the event for some time afterward.
"Am I allowed to be here?" one witness remembered her asking. "Do you have to be Native American to be in that space?"
The investigator concluded Kamper's decision to ask Sudano to leave was appropriate and did not rise to the level of retaliation, and Sudano admitted she felt like she was "crashing" the event and knew she shouldn't be there.
As with the Monge complaints, both Kamper and Sudano are eligible to appeal the findings. Kamper did not respond to requests for comment on this story, and Sudano said she could not comment due to confidentiality requirements.
The university could not comment on the specifics of the investigation.
"The case is still ongoing," said Jill Esterbrooks, an SDSU spokesperson. "We're going to protect due process as well as the privacy of the individuals involved."
Esterbrooks would not say how long any appeals process might take, nor would she confirm if any had been filed.