Quick Take: Here's some albums to expect in the new year
One of the countless lessons to be learned from COVD-19 is that the future can't be perfectly predicted, and it's clear this same ideal applies to music. 
Though we can expect to see more projects influenced by the solitude and loneliness of the pandemic, it will certainly be less predictable than other years as more projects are likely to face significant delays. 
Regardless, there are a lot of projects to be excited about, so here's some of what we can expect from the things we know, the things we've heard, and the things we hope for. 
CONFIRMED:
Madlib – "Sound Ancestors" – Release Date: January 29th, 2021
Madlib is a true jack-of-all-trades. He's had his hand in every tract of the rap game over the years whilst paying tribute to jazz legends, releasing instrumental compilations filled with international influence and creating dazzling production for everyone from Tha Alkaholiks to Kanye West. Now after nearly 30 years in music, hip-hop's greatest sampler and backpack rap connoisseur is doing the one thing he's yet to do in his awe-inspiring career: craft a true solo album. The often cryptic producer, with arrangements from friend and fellow producer Four Tet, is now willing to make a definitive, individual mark. Here's a sample of what's to come. 
Weezer – "OK HUMAN" – Release Date: January 29th & "Van Weezer" – Release Date: May 7, 2021
Even for a band that's greatly increased their musical output in the last decade, Weezer has a huge year planned. Their first anticipated release is "OK HUMAN" an album with a notable "piano-based" foundation according to lead singer Rivers Cuomo. Next on the docket is "Van Weezer" which will exhibit more of a hard rock influence and is dedicated to legendary guitarist Eddie Van Halen who died last October. Lead singles "The End of the Game" and "Hero" are already a strong deviation from their 2019 electropop albums and more like a rock song you'd hear at the end of an early 2000s teen movie. One can only hope these albums bring Weezer much closer to their alternative roots.
Slowthai – "Tyron" – Release Date: February 5th 
Slowthai is a defiant British grime artist with a heavy punk rock influence and a rebellious mindset. His bread and butter is making politically motivated music that's strongly critical of Prime Minister Boris Johnson and Britain's Conservative Party, even exhibiting his displeasure in person by holding a fake severed head of Johnson during a 2019 performance. His brutally beautiful songs will make you slightly uncomfortable with his abrasive references and chaotic production, but that's the whole point. Look for him to become one of the UK's most well-known rappers abroad before the year's end.  
Lana Del Rey – "Chemtrails Over the Country Club"  – Release Date: March 19, 2021
View this post on Instagram
Previously meant to be released in mid-2020, Del Rey's seventh studio album has been pushed back until March 2021 due to the global halt in vinyl production. The project's two lead singles share the same minimalist spirit of her last album and are both as leisurely and romantic as you'd expect from an artist whose aesthetic is rooted in baby boomer nostalgia. She's also made headlines recently over her controversial remarks concerning the Capitol riots, along with her subsequent rejection of any blame. Filled equally with elegance and outrage, it seems like the archetypical Lana Del Rey album rollout.
Drake – "Certified Lover Boy" – Release Date: TBD 
Drake's scheduled follow-up to his lengthy and somewhat overloaded 2018 album "Scorpion" was primed for a January release, but it'll have to wait a little longer. Due to Drake's lengthy recovery from his knee surgery last winter, he's pushed back his due date to sometime in the near future. However, fans are excited by his last Instagram post which has drawn comparison to the cover of "Take Care." Since this seems a little too on the nose to be a coincidence, many of his listeners are hoping the new album will embody the same sensitivity and introspection that was characteristic of his second album.
Other Artists Releasing Soon: L'Impératrice, Of Mice and Men, Psychedelic Porn Crumpets
RUMORED/PROBABLE:
Top Dawg Entertainment (SZA, Kendrick Lamar, Isaiah Rashad) – Release Dates: TBD
Due to TDE's intensely stringent process of releasing music, it's nearly impossible to predict what the Los Angeles-based record label's next move will be. This is made more complicated by the fact their artists rarely even know either. But using my best detective skills, I realized TDE only released one studio album in all of 2020, and as a label with 10 current artists, they're due for an outpouring of new music.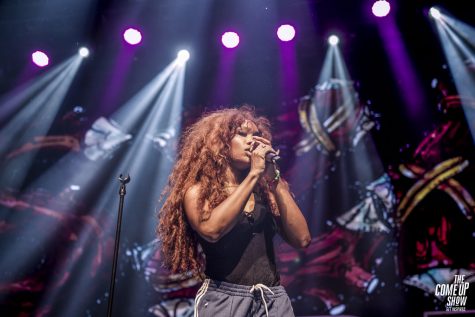 My prediction is TDE will release at least three albums this year, which will include output from Kendrick Lamar, SZA, and Isaiah Rashad. Considering it's been nearly four years since Lamar released a solo album, SZA has dropped two new songs in the past three months and Rashad's long-awaited "The House is Burning" has been teased endlessly through Instagram snippets since 2018, they all seem like shoo-ins. With my (hopefully) correct assessment, the three most talented and consistent artists on TDE's roster will all release in the same calendar year and it'll be fantastic. I wouldn't hold my breath though.  
Noname – "Factory Baby" – Release Date: TBD
Noname is the shining star of Chicago's conscious rap resurgence. Her poetic jazz-infused monologues are carried out with sophisticated elegance and militant resilience. Originally slated for a release in 2020, Noname temporarily paused her music career to focus on her education and started a book club to uplift POC voices. In tune with this decision, she took an active role in advocating for the BLM movement and sharing resources to assist Black activists nationwide on Twitter. Though this alteration left her third album without a scheduled release, Noname's emphatic response to J. Cole's passive-aggressive diss track "Snow On Tha Bluff" might give a glimpse of where she'll be heading on "Factory Baby." 
Saweetie – "Pretty Bitch Music" – Release Date: 2021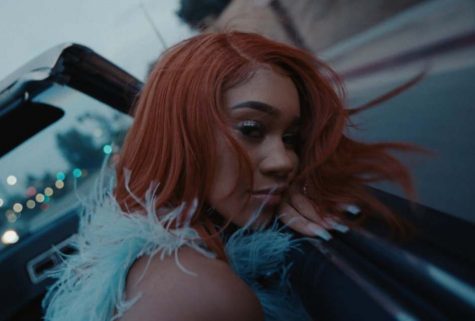 SDSU alumni and bay area rapper Saweetie has built a loyal base through a batch of intoxicating singles where she raps about her taste for designer brands, dating expensive men and her favorite word "icy." Her first studio album, which is likely to drop sometime in 2021, is supported by a trio of electrifying hot girl anthems ("Tap in," "Back to the Streets" and "Best Friend") and expected to be one of the year's liveliest and jam-packed albums. As someone who's put her own spin on various hip-hop classics ("Blow the Whistle," "Freek-A-Leek," "My Neck, My Back,") it'll be exciting to see what Saweetie has in store for her full-length debut.
Adele – "A4" – Release Date: TBD
Easily one of the most successful artists ever, Adele's past two projects ("21" and "25") set an astronomical benchmark for the industry and were the top highest-selling albums of the last decade, helping her become the only artist of the 2010s to attain two Diamond certified albums. Nearly six years after "25" and its historic run, Adele has once again retreated from public life, save for a surprise SNL hosting gig last fall. In spite of this, there's been one indication that new music will be arriving soon. In an interview with Grazia UK, comedian Alan Carr claimed Adele's next album was just weeks away from coming and could appear as soon as February. However, knowing Adele likes to keep her cards hidden, I won't believe a word unless it comes from the source herself.
Honorable Mentions: Arcade Fire, Cardi B, Travis Scott 
WHO KNOWS?:
Rihanna  – "R9" – Release Date: TBD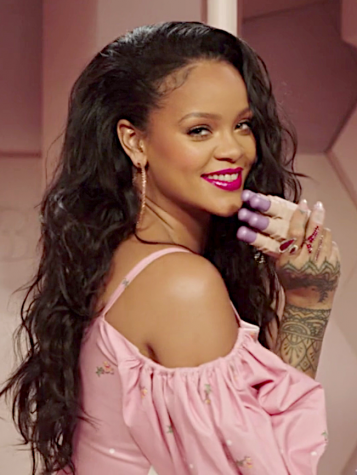 Now that much of her time is spent operating a beauty empire and occasionally starring in Hollywood films, it's clear Rihanna does not need music anymore. But speaking for her many fans, we need her more than ever. Her latest spectacle "Anti" was 2016's most gratifying album in a packed year of music, and it's safe to say anyone with the slightest musical pulse is impatiently waiting for a follow-up. There have been some rumors here and there about Rihanna being back in the studio and she's teased a new release for months. Sadly all her little updates consist of sparse details that add up like a joke. Yet like the people who always predict the current year will have an alien invasion and are proven wrong every single time, I will wait as long as I have to for this album, even if it's nothing more than a myth.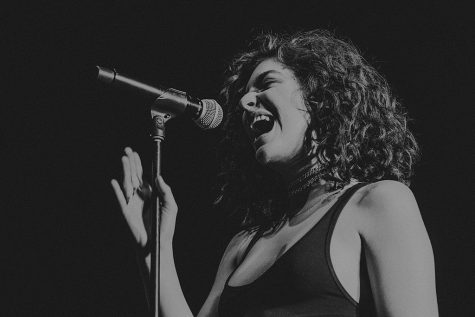 Lorde – "L3" – Release Date: TBD
Following a personally fulfilling trip to Antarctica in 2019, the untimely death of her dog Pearl and waiting to grow out her "longest and wildest hair yet," Lorde began to ready her next album. The title of her upcoming third album has not yet been announced, the name will be inspired by her journey to the Southern Hemisphere. In addition, she'll be collaborating again with Bleachers frontman and godly pop producer Jack Antanoff, so another evocative anguish-filled classic looks to be in store. Nobody's sure exactly when it'll be here, but Lorde is an artist who has no known creative ceiling, so there's no reason not to be wholly optimistic.  
Sky Ferreira – "Masochism" – Release Date: 2021?
*This* has been a long time coming. After almost a decade of fighting off assorted factors intent on dismantling her career such as label drama, creative exhaustion, and getting locked out of her SoundCloud account, Sky Ferreira is returning. When exactly? Who knows. Nevertheless, it's happening and that's a cause for celebration enough. 
For those unfamiliar with Ferriera, a pair of stunning EPs along with her remarkable debut album "Night Time, My Time" brilliantly bridged indie rock and synth-pop and forged her legend overnight. Since then everything's gone quiet. The only solo material she's released since 2013 is her eerie chamber-pop ballad "Downhill Lullaby," reported being the first single off "Masochism." Its viciously raw lyrics, haunting string arrangement and roaring drums construct a tale of carnage as resounding as it is cinematic. Even after being dragged through the mud all these years, she's still lurking in the shadows intent on a grand return.