Furniture designer is no lazy girl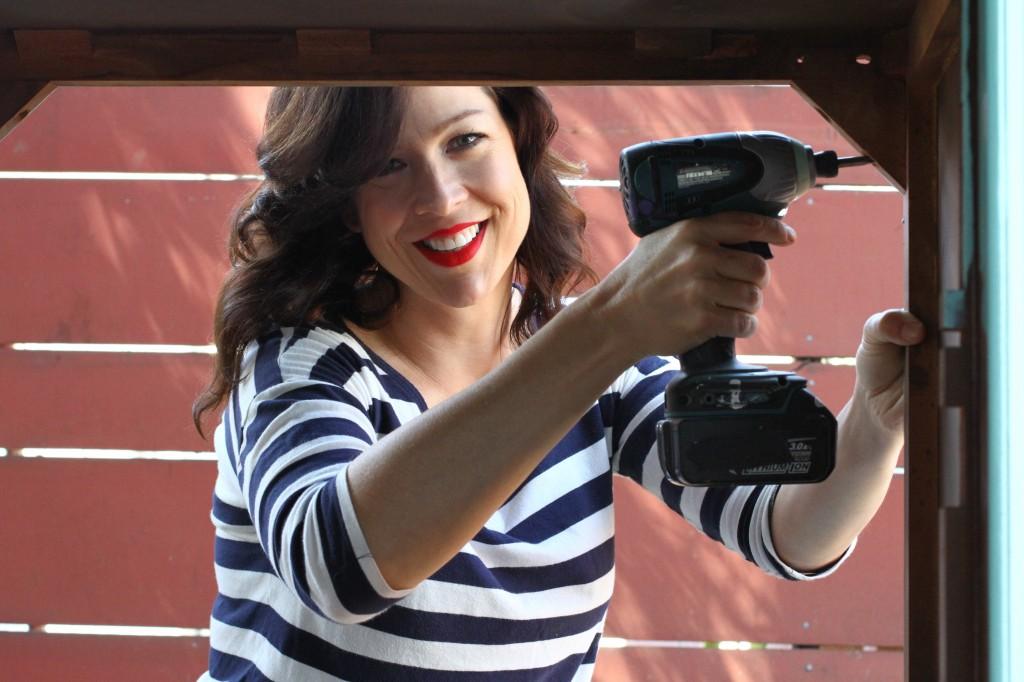 Saying that Amy Devers is a woman of many talents would be an understatement. As an artist, designer, furniture maker, carpenter, TV personality and lifestyle expert, Devers boasts quite an impressive resume.
Devers has been in TV shows such as A&E's "Fix This Yard," Ovation's "Designer People" and The DIY Network's "Freeform Furniture," making quite a splash in the world of home-improvement TV. In addition, Devers also runs Amy Devers Art/Design, a design and building studio in Los Angeles.
Devers was born and raised in Ypsilanti, Mich., but hasn't stayed in any one place for long. Devers has uprooted herself three different times to earn her degrees. Starting in New York, Devers received an associate of applied science degree in fashion buying and merchandising from State University of New York-Fashion Institute of Technology. After discovering a newfound passion for 3-D design and solidified furniture design, she then moved to San Diego State where she obtained a bachelor's degree in furniture design.  Finally, Devers returned to the East Coast where she attained her master's degree in furniture design at the Rhode Island School of Design. Devers suffered from a self-diagnosed case of wanderlust before she was ready to get started professionally.
Devers was encouraged to attend to her first open audition for a TV show by a client who was also a casting director.
"When I went I thought I would just be auditioning as a sleuth, and I wasn't sure if I got the job," Devers said.  "It turns out I responded well to the subject matter and got it."
After that audition, Dever's career took off.  She works with metal and plastics, wood and upholstery, but she also experiments with found objects and unexpected materials.  With so many interests, it can be tricky to keep up with everything.
"I don't find time—I'm a mess," Devers said. "It's really about finding a balance."
Devers has highlighted her design talents on several TV shows, all of which she has thoroughly enjoyed.
"I don't think I can choose a favorite, but I can tell you the show that I am most proud of—the DIY Network's 'Freeform Furniture' show," Devers said. "That show was my baby. I really contributed my most creative input, and all of the furniture was my own design."
Dever's next project showcases her carpentry talents.  "Home Made Simple" premieres at 9 a.m  Oct. 19 on the Oprah Winfrey Network. This is the show's third season, and it will have a new host, Soleil Moon Frye from the '80s TV show "Punky Bewster." Devers is excited about the show.
"The show is community nominated and truly rewarding and worthwhile," Devers said.
With such an expansive career, it is clear that this alumna has utilized her degrees to their full potential.
"You never know where your education will take you," Devers said. "It's great to receive a different perspective because you never know which way your future can play out."
Photo courtesy of Amy Devers.

About the Writer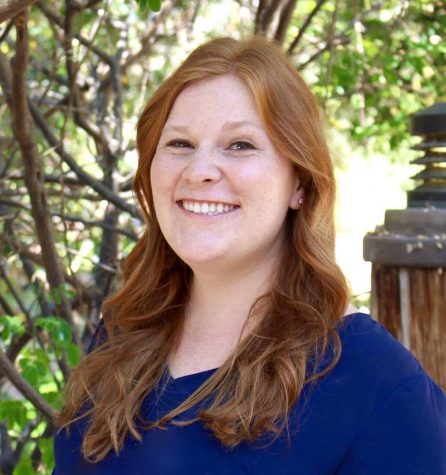 Christine Whitman, Arts and Culture Editor
Christine Whitman is the arts and culture editor for The Daily Aztec for the 2016-17 academic year. She is a senior studying public relations and communications...