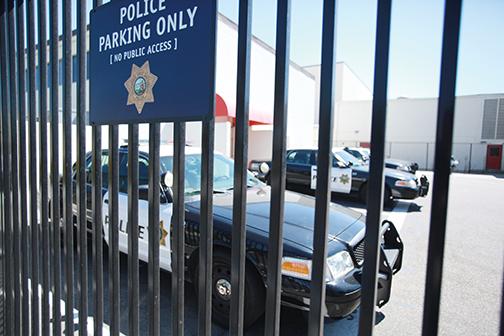 San Diego State police have confirmed the description of six men who assaulted and robbed an SDSU student shortly after midnight on Thursday, Oct. 15.
All six suspects are African-American men 18 to 21 years old, according to police. One man was wearing a red T-shirt, beanie, cargo shorts and Nike sandals.
The suspects approached the male victim near the Education and Business Administration building on the east end of campus. The suspects then asked for the student's cell phone.
The group physically assaulted the student and took his phone and backpack. They dropped those items in an attempt to flee toward Parking Structure 6.
SDSUPD is currently investigating this crime. Anyone with additional information is urged to call the department at (619) 594-1991. For the department's anonymous hotline, call (619) 235-8477.
In an effort to minimize the impact of college area crime, SDSU police offers personal safety workshops for small groups.
SDSU Police Capt. Josh Mays said the education program aims to keep the public safe by informing people about proper community safety practices.
The workshops are free and focus on how to avoid risky situations. They also provide tips and techniques for basic self defense.
"It's very interactive. I think people find it useful, and the remarks from it are high," Mays said.
The program can be tailored for specific groups interested in learning particular aspects of community safety practices.
To schedule a safety workshop, contact SDSU Police Cpl. Mark Peterson at 619-594-1447.