SDSU: Possible armed suspect reported near Alvarado Hospital is in custody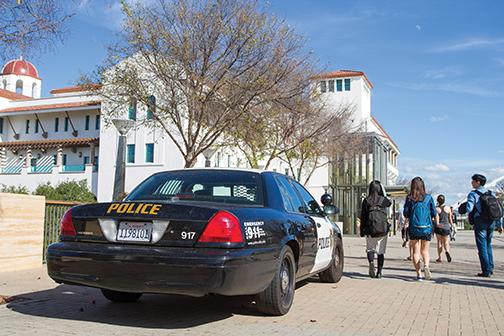 A possible armed suspect reported near Alvarado Hospital on Tuesday morning is in custody and the campus-wide lockdown has been lifted, according to San Diego State's Twitter.
The SDSU Police Department sent an email Tuesday at 10:36 a.m. to students reporting a potentially armed subject who fled from police near Alvarado Hospital. The email advised students to shelter in place.
According to NBC San Diego, the incident began at 10:30 a.m. on Tuesday when San Diego Police officers attempted to stop a car on the westbound Interstate 8 at College Avenue. Police are reporting that the suspect may have a handgun.
California Highway Patrol and police are searching the area.
CHP, SDPD, and SDSUPD continue to look for the suspect. They are advising people to avoid the area. Do not call the police unless you have an emergency.
The Children's Center and Residence Halls are on lockdown.
We will update the story as more information becomes available.