A.S. Update: Aztecs Rock Hunger, Your Voice Matters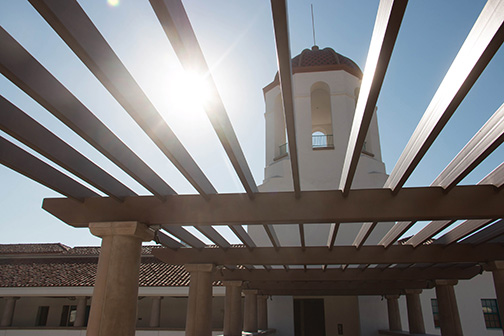 A.S. President and Dean of Students
Associated Students President Jamie Miller said local philanthropists Ron and Alexis Fowler donated $25 million to the College of Business Administration.
She said this is the largest donation SDSU has ever received and the college will be renamed the Fowler College of Business Administration.
Dean of Students Dr. Randy Timm said has 207 recognized student organization on campus.
He said SDSU has 70 less recognized organizations compared to last year, and that several organizations are having problems with advisors.
He said there are new environmental health and safety guidelines that require a handwashing station and fire extinguisher to be at outdoor events.
Timm also talked about the SDSU homecoming court. He said this year's winners will be called royals.
"We will not have a gender-based process in choosing the winners," Timm said. "The royals will be two outstanding leaders."
Community Service Commission and Student Support Commission Presentations
Community Service Commission Chair Meghan Andrade and representative Anya Shutovska gave a presentation about Aztecs Rock Hunger.
Andrade said it will take place from Oct. 17 to Nov. 7.
Aztecs Rock Hunger is a monetary food donation drive that all of SDSU participates in.
"This year's goal is 400,000 pounds of food from both food and money donations," Shutovska said.
Shutovska said ARH would help the Jacobs and Cushman Food Bank serve 370,000 people each month.
Andrade said the  theme this year is "Leave YOUR Legacy, Live YOUR Legacy."
She said people could donate online, in the red ARH bins around campus, Aztec shops, the markets, Starbucks, basketball and football games and on for the first time on Venmo @AztecsRockHunger.
Student Support Commission Chair Joey Lucero and Representative McKinley Kane gave a presentation about Your Voice Matters.
Your Voice Matters is a college-wide initiative to make college a positive experience.
The first Your Voice Matters town hall meeting is on Oct. 28 in Theatre of the Conrad Prebys Aztec Student Union.
Kane said students could submit their concern, comments or questions online.