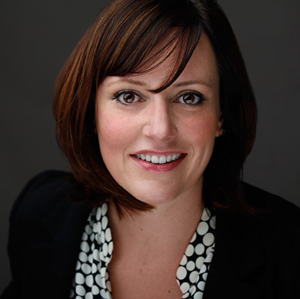 Dr. Sonja Pruitt-Lord, associate director for Speech, Language and Hearing Sciences, was one of 19 California State University faculty members honored with the Faculty Innovation and Leadership Award. 
The award recognizes faculty members for their innovative practices and dedication to improving student outcomes.
Pruitt-Lord was the only faculty member chosen from San Diego State.
The award features $5,000 for the awardee and $10,000 for their specific department and is "in support of ongoing innovation and leadership to advance student success at the CSU," according to a press release from the CSU Office of the Chancellor.
Pruitt-Lord said she is going to use the money to further her projects.
"One of the things that I'm going to use part of the money for is to send students to research conferences to be able to present some of the research that we've done within the lab and other types of projects to support student leadership development," Pruitt-Lord said.
She is behind various programs that have been implemented recently in the Speech, Language and Hearing Sciences department.
Pruitt-Lord created a prerequisite class, SLHS 106, for incoming transfer students. This online class, taught during summer, provides an introduction to the SLHS program for transfer students before diving into the major. This summer marks the second time she has taught the class.
"None of the community colleges around here offer speech, language and hearing intro courses," Pruitt-Lord said. 
"So our transfer students were overburdened by having to take an intro course on top of what we call our junior-block classes."
She also received two nationally funded grants, not in relation to the FILA award, from the Office of Special Education Programs. Using these funds, she created a graduate program dedicated to increasing the number of bilingual SLHS faculty members in schools. The students have their entire graduate program funded by agreeing to support students from diverse schools.  
"They take classes together, they have joint practicums together and they're bilingual students," Pruitt-Lord said. "And then they're going to go out to work in schools and serve bilingual kids as well. So, less than 3% of nationwide speech language pathologists and audiologists are bilingual. So we're trying to increase the number of people that are in the workforce that can support children and their communities."
She also created a peer-mentoring network that is intended for students — undergraduate students, graduate students and alumni — to help each other through the program, although she doesn't take credit for the idea.
"I don't get to take the credit for coming up with the idea; students always have better ideas than me," Pruitt-Lord said. "So actually a lot of these things that I have talked about, they were students' ideas first. I just kind of help them make them happen."
CSU Chancellor Timothy P. White also released a statement in the CSU press release in regards to the faculty recognized.  
"These outstanding faculty consistently engage students with innovative practices and foster stimulating and equitable learning environments that support these students on their path to graduation," White said. "Their commitment to deepen and enrich learning by putting students at the center of all they do is fundamental to the mission of the CSU, and is helping to transform higher education nationwide."