JAM: Remembering Bradley Nowell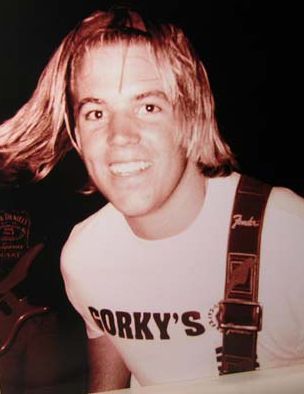 When I was a kid my family used to take trips to my grandfather's ranch in Tecate, Mexico. My cousin, who had just gotten her license, would drive us around the land that my grandfather owned, usually just in circles, but to us it was still a pretty big deal. It was during this circular drive that my sister popped in a CD—Sublime's self-titled 1996 album. I was young, around eight or nine years old, and front man Bradley Nowell had been dead for several years, but that didn't create a barrier between me and the music playing on the radio. "Garden Grove" crept out of the CD player and wrapped itself around my tiny bowl-cut head, rocking me back and forth. Half the time I didn't know what Nowell was singing about, but that didn't matter to me. I was lost in a musical trance that had enveloped me indefinitely.
As I got older and listened to more of Sublime I understood the lyrical content. I understood the role marijuana played in the band, and I understood Nowell's dangerous heroin addiction, which he tried to kick several times. Nowell even stated in the song "Pool Shark" that he wasn't going to beat this addiction, with the line "Now I've got the needle/and I can shake but I can't breathe/Take it away, but I want more and more/One day I'm gonna lose the war". It was a premonition of his own death, and sure enough, Nowell was found dead by Sublime drummer Bud Gaugh on May 25th, 1996.
This past Wednesday, February 22, 2012, would have been Nowell's 44th birthday.
With the death of Nowell came the death of Sublime. With the exception of posthumous releases, the band released no new material. However in recent years members Bud Gaugh and bassist Eric Wilson have been performing under the moniker Sublime with Rome, a successful spin-off band, and released their debut album Yours Truly in July of 2011.
I cite Nowell as a major musical influence; in high school I played in a band called Rude Revolution, and I wanted nothing more than to reach that gritty feel Sublime so perfectly executed.
Many bands have tried to imitate Sublime's sound, but none have made a lasting mark like those boys from Long Beach did.
To commemorate Nowell, people usually—well—smoke a joint. Sometimes two joints. At various times of the day, repeatedly before and after smoking the original said joint. Regardless of how you remember Bradley Nowell and celebrate his impact in the music world, just keep in mind that even the best of us make mistakes. Regardless of Nowell's own mistakes, his music will live on, so long as Southern Californian's draw breath. Here's my personal favorite Sublime song, "Badfish" off their 1992 album 40oz. to Freedom.