Suspicious device prompts evacuations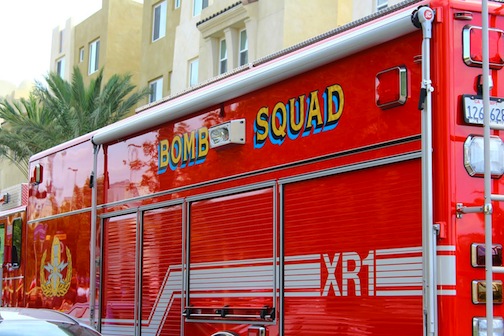 A suspicious device caused the closure of Lindo Paseo and approximately 50 people to evacuate their apartments for about an hour around noon on Wednesday, Oct. 15.
The San Diego State police, San Diego police and the Metro Arson Strike Team responded to a report of a "suspicious device" found in a fourth-floor apartment of the Suites on Paseo apartment building.
San Diego Police Lieutenant Paul Phillips said a maintenance worker found the device while inspecting an apartment for water damage.
The leasing office called authorities and a police officer inspected the device, determined it looked like a bomb, and requested the bomb squad.
Bomb squad technicians examined the device and determined it was an alarm clock.
"I'm very satisfied and very impressed with how MAST responded," Phillips said.