SDSU student diagnosed with meningitis dies at 18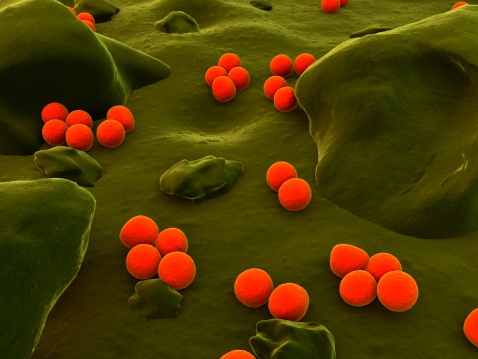 9: 32 p.m. update: The San Diego State student diagnosed with bacterial meningitis has passed away, according to local news sources.
Sara Stelzer was a freshman from Moorpark, Calif. She passed away after being on life support.
1:00 p.m. update: "We are deeply concerned about our sister," President of Kappa Delta Kaitlyn Holt said. "Our thoughts and prayers are with her and her family."
She was not available to further comment on the situation.
12:50 p.m. update: The student, 18, is in critical condition, Student Health Services director Gregg Lichtenstein said in a press conference Thursday.
Between 300 and 400 students may have been exposed, from the sorority and the two fraternities.
He said more than 40 individuals were waiting to receive treatment when Student Health Services opened this morning.
Student Health Services has received assistance from the county, and the health facility has two additional nurses, Lichtenstein said.
Student Health Services has extended its hours until 6 p.m. today and tomorrow.
Lichtenstein said the student received the meningitis vaccine, but it was unknown how long ago.
He said the university is not concerned about contamination in the classroom settings.
Original post: A San Diego State student has been diagnosed with meningococcal meningitis.
The student, a member of the Kappa Delta sorority, is undergoing treatment at a local hospital.
She became ill on Oct. 12 and was hospitalized on Oct. 14, according to a Student Health Services document.
Student Health Services and San Diego Public Health Services are in the process of notifying other students who may have been in contact with the student diagnosed with the bacterial infection, director of the on-campus facility Gregg Lichtenstein said in an email to students, faculty and staff on Oct. 15.
Several students have been treated and information and additional students will be notified Thursday.
According to the email, those in highest risk include all members of Kappa Delta and party attendees at Alpha Epsilon Pi on Oct. 8 and Delta Sigma Pi on Oct. 9
Meningococcal meningitis results in inflammation of the brain and spinal cord. The bacteria can be transmitted though through the air, shared items, intimate contact and face-to-face situations, according to Lichtenstein's email.
Without adequate treatment, the infection can be fatal or lead to health complications such as brain damage and paralysis.
Symptoms include high fever, severe headache, stiff neck, rash, nausea and vomiting.
Students, staff and faculty were advised to visit Student Health Services for preventive antibiotics.
Student Health Services also offers the meningococcal vaccine for $91 to reduce risk of contracting the disease.
Lichtenstein was not available for comment at the time of publishing.
Check back for updates as more develops.