Aztecs lead Matadors at halftime 41-21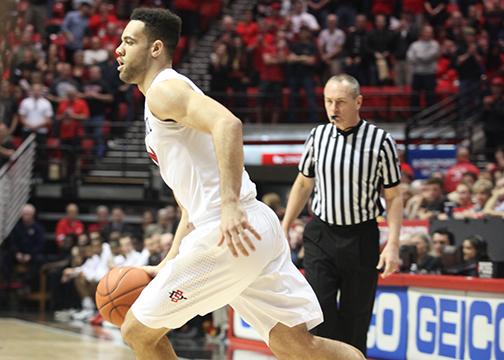 The San Diego State Aztecs are leading the California State University, Northridge Matadors 41-21 at halftime in Viejas Arena.
Junior forward Winston Shepard leads all scorers with 11 points; but junior forward Angelo Chol has been the spark-plug for SDSU, so far. The former University of Arizona Wildcat has dominated the paint, scoring eight points and snagging four boards —one offensive board that led to an Aztec bucket.