SDSU Greek community outlines initiatives to combat sexual assault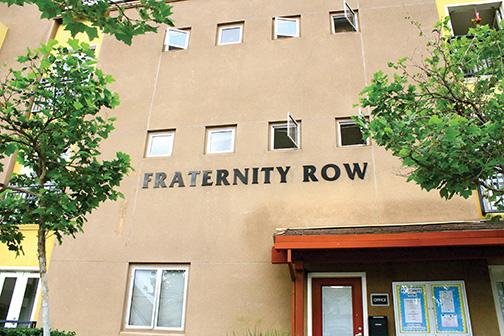 Leaders of the Greek community at San Diego State outlined initiatives to combat sexual assault on campus in an email sent out on Dec. 15.
The initiatives include online training, programming, presentations and events raising awareness of sexual violence. Greek life members will be required to do online training and attend these presentations throughout the spring semester.
"Everyone from the other council's presidents and chapter presidents got together and decided we needed to tackle the issue," InterFraternity Council President Marc Hess said.
Fraternity and sorority members will be required to complete the Agent of Change online training before Jan. 9, when they meet for the TEAM Retreat, a 3-day, off-campus retreat for leaders of the Greek community. With support from a Student Affairs division, members will also participate in a series of educational events addressing consent and sexual violence.
"We know there are a lot of people already engaged and focused on eliminating sexual violence at SDSU," Associated Students President Jonathan Cole said. "Our hope is that the steps the Greek community is taking will help bring our community together and push all of those efforts forward."
Hess said the steps being taken expand on current initiatives.
One of the programs already in place is FratMANners, a 10-year-old program run through the Health Promotions department of Student Health Services. It is for fraternity members who have taken more than 60 units, although the initiative will consider new minimum requirements to make the course available sooner to younger members.
The semester long course meets three hours a week and educates members on what they can do to stop the rape culture, SDSU Title IX Coordinator Jessica Rentto said.
While there are hopes to bring in professional speakers, discussions and presentations will also be student lead, Hess said.
"Students actively want to play their part and their role in making this change," he said.
Other spring semester programming outlined in the initiatives is the Walk A Mile In Her Shoes awareness program in April. Men will literally walk a mile in women's shoes and then partake in a discussion facilitated by the InterFraternity Council about the role men play in sexual harassment and sexual assault.
Fraternity and sorority members will also support the Take Back the Night program to raise awareness about domestic violence and sexual assault. Members of the Concerned Students of SDSU asked the university to support a Take Back the Night week following the events of the Nov. 25 rally.
Plans to focus on educating members of Greek life come after the suspension of fraternity social activity because of allegations fraternity members yelled obscenities and waved sex toys at protesters at an anti-rape rally on Nov. 25. Delta Sigma Phi was suspended on Tuesday for waving dildos, among other reasons.
"With everything that's happened, we do have a magnifying glass on us right now, but I think we can really use that magnifying glass to show positive ways we can impact this campus," Hess said.