Aztecs face offseason full of questions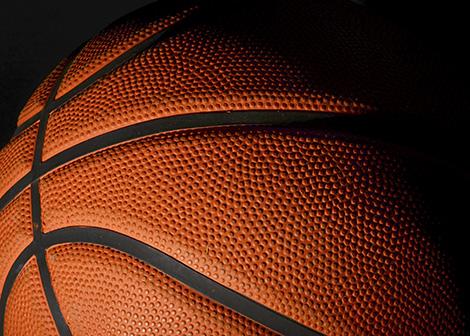 As Jim Morrison sang in 1966, "This is the end, beautiful friend. This is the end, my only friend."
For the passionate fans whose life is San Diego State men's basketball, it is indeed the end, and possibly in more ways than one.
SDSU's NCAA Tournament fate was decided long before the Aztecs took the floor against Duke University yesterday.
The fact that SDSU had to match up against a blue-blood offensive juggernaut spelled disaster on its own, never mind that they still had to score points to win.
Yesterday's box score looks like this: Duke 68, Aztecs 49.
What the box score doesn't reveal is how shattering this loss is.
It signals the end of SDSU basketball as we know it. It says SDSU is still light years away from competing with the elite programs in college basketball, despite what we thought last year and earlier this year, speaking specifically about close losses against University of Arizona.
Before the season began, Aztecs' head coach Steve Fisher said the offense was improved from last season. The fact is after five months of supposedly making big strides on offense, SDSU was still shooting sub-40 percent and scoring less than 50 points in a lot games.
I'm sure a lot of people, and a lot of Aztec fans, predicted Duke to win by a lot.
But for SDSU to still put up pathetic performances on offense in March of all months is troubling.
It's almost incredible, in fact, but it's also incredibly disappointing. These offensive performances aren't one-time things for this team. This year was characterized by consistently bad offense that speaks to a lack of an offensive system.
And it's because of coaching.
Now before I get burned at the stake for writing those words, bear with me for a second.
The Aztecs' offense improved a little bit in February, but once they got to March, the time they're supposed to be firing on all cylinders, they fell flat in big games.
Why else are players still taking bad shots? Shouldn't they know by March what their shot is?
Why can't this team shoot free throws in games? Fisher has said multiple times that he's seen his players knock down free throws in practice, but practice doesn't feature an opposing team or a crowd of any sort.
And why does SDSU have so many scoring droughts? One drought every once in a while isn't terrible, but when they happen all the time it says something a little bigger. The offense is too passive. There's no direction, no set plays and no method.
The goal is scoring, but there's a disconnect on how they're going to score. The offense needs active coaching.
So here we are, out of the NCAA Tournament a full week before the hype train had predicted (Elite Eight).
A lot of questions come to mind, questions that would still be relevant had SDSU made any sort of run in the tournament.
Who will be point guard next season? Will it be freshman guard Trey Kell? He seems like the natural choice, and considering the fact that he makes questionable decisions shooting-wise, it might be safe to put him in a spot where he's not pressured to score. He can dish the ball to others who can — assuming they can — score.
Is assistant coach Justin Hutson on his way out? He's the mad scientist behind the Aztecs' suffocating defense, which has worked wonders in his time on the Mesa, and because of that he's high up in the coaching market.
Are dark times truly ahead? Seniors Aqeel Quinn, JJ O'Brien and Dwayne Polee II are gone and they will be dearly missed.
Who will replace them?