Daily Aztec staff take active shooter safety training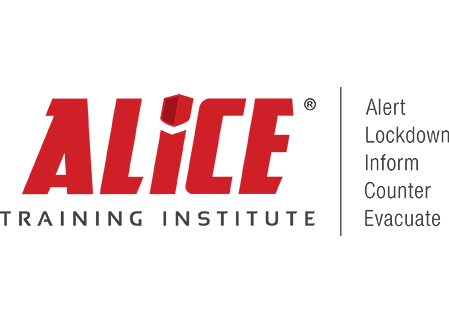 After calling on San Diego State to provide active shooter safety training to more students, The Daily Aztec's editorial staff took the course this week.
The A.L.I.C.E. program, which stands for alert, lockdown, inform, counter and escape, is designed to help victims identify their surroundings and use everyday objects to their advantage in a crisis situation.
Each solution presented during the training was simple, but may not seem like a clear option in a panic-stricken situation.
For example, both professors and students could throw their shoes, hot coffee or water bottles at the person posing a threat to distract or harm that person and provide an opportunity for escape.
Cpl. Mark Peterson, community resource officer for SDSU Police, led the training program. He emphasized the importance of maintaining a positive and confident attitude in the event of an active shooter.
"The point is to survive and to get home," Peterson said.
Early in the training, gunshot sound effects echoed in the room, putting the entire editorial staff on edge and validating the shocking nature of a real threat.
The Daily Aztec Editor in Chief Kelly Hillock said all SDSU students should go through the training and while it might be difficult to enforce, the university should make it a mandatory requirement.
"The training left me feeling empowered," Hillock said. "It's a very realistic, doable approach to something so absolutely terrifying. I left feeling more prepared to take on the unthinkable."
Peterson walked the staff through a Powerpoint presentation covering each of the strategies included in the acronym. Depending on the situation, the steps can be taken in any order.
Alert
In the case of such an emergency, the training urged staff and students to communicate the situation to the greatest number of people in the quickest time, including calling the police. However, he suggested everyone turn his or her phone off, except for one person. This one person can be the point of communication for the room.
Inform
This step asks students to be wary of their surroundings. Notice physical details of the threatening person, how many of them there are, whether he or she has weapons and if anyone is hurt.
Another item to watch out for is whether any backpacks or boxes were left behind, possibly containing an I.E.D or improvised explosive device, which Peterson said have been found in every campus shooting since Columbine. All of these visual clues would help police, ambulances and bomb teams to respond appropriately.
Counter
This is when typical objects become defense mechanisms. Tables and chairs can be used to blockade the door.
The attacker is not expecting a fight from the victims, Peterson said.
Typically, it would take 2-4 minutes for SDSU Police to respond to the situation, so those few minutes and seconds are crucial, he added.
In the event of the Columbine shooting, the rooms filled with people who retaliated against the attacker had higher survival rates than rooms with victims who followed the shooter's orders.
Escape/Evade
If students and staff are going to return safely home, they need to develop an escape plan.
"If there's no one here, who are they going to hurt?" Peterson said.
The best way out may not be the most safe in a normal situation, Peterson said. In the case of an emergency, it may be safer to jump out of a low story building with shrubbery below than stay in the room near the attacker.
These are all situation-by-situation decisions, he said.
Once out of the room or building, the program encourages traveling as far away as possible. Not only off the campus, but into another area of San Diego. Peterson did not suggest driving since a rush of cars could cause traffic and make students and staff more vulnerable.
Peterson wants students of his training to understand the importance of building up the courage to react as quickly and effectively as possible, even if it means splitting from the group.
If it seems safer to choose another exit strategy than a friend, Peterson said to tell them, "Good luck, and I will see you tomorrow."
A.L.I.C.E. has been offered to freshmen at floor meetings since 2013, but it is available to anyone on campus.
After experiencing it themselves, The Daily Aztec staff felt prepared and more capable of handling a crisis situation.
"I'm armed with pertinent knowledge now, and that makes me feel better should something terrible happen," Managing Editor Matthew Bain said. "I'm very glad I did it."