The country of Georgia hosts STEM students from San Diego State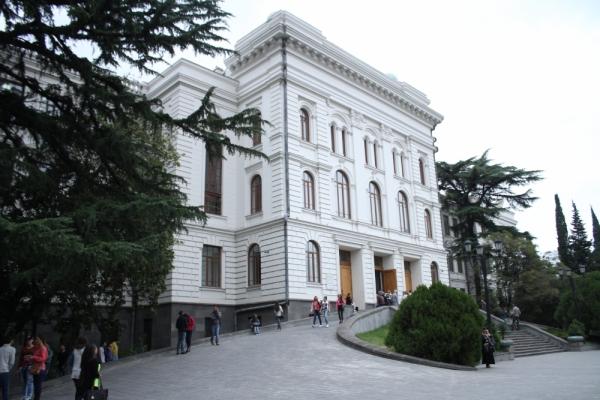 San Diego State beat out 27 other universities for a $30 million grant, the largest grant in SDSU history, from the Millennium Challenge Corporation in order to establish an SDSU-Georgia exchange program set to start fall 2016.
Twelve SDSU students will be chosen to study abroad and take SDSU courses in exchange for 12 students from the country of Georgia. The program is open to all majors, but will be especially well-suited for STEM majors. 
"This is a wonderful opportunity for chemistry and engineering students because they often cannot find the courses they need abroad, now these are our courses offered in English to our standards," professor and Provost Emerita Nancy Marlin said.
The money will be allocated toward renovating labs and improving the quality of higher education.
"The labs and equipment looked like they were from the 1960s," Marlin said. "Graduates didn't have the skills and abilities they would need, particularly in the science, technology and engineering areas."
She said the MCC wanted an American accredited U.S. degree to be offered in Georgia because Georgia needed higher education to meet the standards of emerging democracies.
"MCC gives money to the countries they are working with for things the countries feel they need to meet all the standards of emerging democracies," Marlin said. "For example, human rights, and voting and wonderful standards that reflect what democracies are about."
SDSU and Georgia exchanged faculty as part of the agreement.
The Georgia faculty were mentored and taught to teach SDSU courses according to SDSU standards.
According to an article on SDSU Newscenter, once the program is fully established, target enrollment is 2,000 students. 
International security and conflict resolution major Adrian Sanchez traveled to Tbilisi State University for 10 days as part of a separate SDSU study abroad program during the summer.
He said Georgia is a wonderful, eye-opening country to visit because of the lessons and memories that could not be made elsewhere.
"Tbilisi is a really green city full of humble and friendly people," he said.
Marlin said with this opportunity SDSU is improving the education of an entire country.
"They have never had higher education before, so we are really a model for the world (by) doing this," Marlin said.
She said Tbilisi State University gets SDSU coursework and students can travel there at no additional cost.
"We are not doing physical structure, we are partnering with Tbilisi State University and using their buildings but we are offering our classes," Marlin said.
The exchange program is a semester-long program targeted toward sophomore students. Students are eligible for a $700 scholarship from the Office of International Programs, with housing and meals provided. Students pay regular tuition fees to SDSU. 
Marlin said Tbilisi is a wonderful, vibrant city located at the crossroads of Asia and Europe.
Sanchez said he traveled to the Caucasus Mountains, historic monasteries, Georgian orthodox churches, the museum of Joseph Stalin and the Georgian parliament.
Georgia is located by the Black Sea, Turkey, Russia, Armenia and Azerbaijan. With a population of 4.6 million, the country of Georgia has a population slightly larger than the state of Alabama.
Marlin said she hopes SDSU students can continue to travel abroad every fall semester to Georgia through the partnership between SDSU and Tbilisi State University.
Students can apply online at Aztecs Abroad. The priority deadline ends on Feb. 20. An information session will be held on Feb. 10 from noon to 1 p.m. in GMCS 602.
Students who want to learn more about studying abroad in Georgia or other countries can visit the International Student Center.