ALBUM REVIEW: Boys like Girls
by Staff
November 13, 2006
Hang on for a minute...we're trying to find some more stories you might like.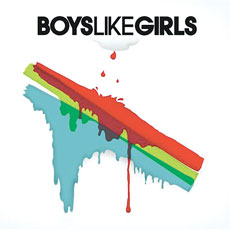 It's been a little more than a year since the floodgates of the dance emo-rock opened and the genre's bands, which I refer to as "Fallout-at-the-Disco," gushed out wearing their hearts on their sleeves and plenty of eyeliner.
The outpour of simple guitar riffs, sentimental love messages and guys with side-swept, shaggy bangs has been almost overwhelming. Keeping the music fresh and unique is challenging, especially for newcomers to the scene such as Boys Like Girls, which just released its first self-titled album.
For the most part, Boys Like Girls fits right into the emo mold. The album is chock-full of typical songs about the girl who got away, such as "Me, You and My Medication" and "Broken Man." There are also pseudo-inspirational songs about leaving suburbia to move to the big city, such as "The Great Escape" and "Top of the World," as well as touching ballads, such as "Holiday."
The lyrics aren't the only similarity between Boys Like Girls and everything else that's come out of this genre. The band's musical abilities don't fall too far from the emo tree, staying true to simple guitar riffs, background drums and brief bass solos here and there. There are a few songs that lack originality from others in the album, making the listener have that annoying d