Vehicle tumbles into ditch near Parking Structure 6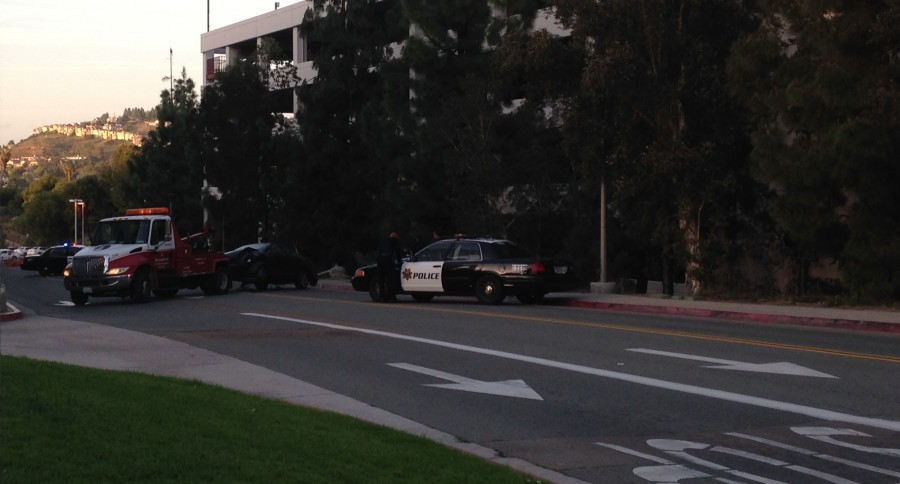 A gray Honda Accord coupe struck a lamp post on East Campus Drive and subsequently slid down a ditch near San Diego State Parking Structure 6 around 7 p.m. on Tuesday, March 22. The Accord appeared to be the only vehicle involved in the collision.
The car had severe damage to both the front and rear ends, as well as the driver's side. Its driver's side mirror was hanging from the door, and a rear window had a large hole in it. The car was not in operable condition and had to be towed away. 
A lamp post on the east side of the street immediately adjacent to Parking Structure 6 was laying on its side as a result of the crash. Glass and other debris were strewn across the roadway and the foliage separating the sidewalk from the parking structure. Crews appeared to be working on the lamp posts around 8:15 p.m. 
Police were directing pedestrians to cross the street, and two police cruisers blocked traffic on East Campus drive between the entrances to PS6 and Parking Structure 3 as the scene was cleared. 
The SDSU Police Department could not be reached for comment on the incident.