SNEAK PEEK:Filmmakers take note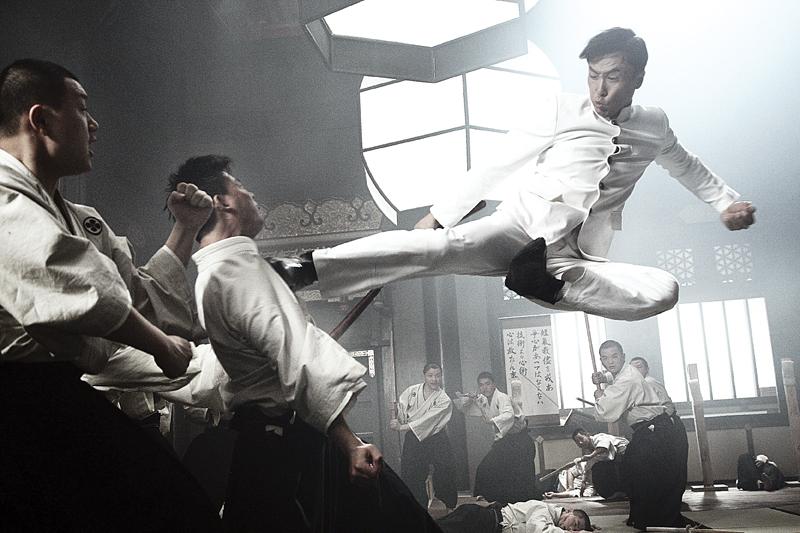 ?Legend of the Fist? will open the festival tomorrow.
More than 140 films from 20 countries across Asia will be making their debut at one of the nation's largest Asian film exhibitions, beginning in San Diego tomorrow.
The 11th annual San Diego Asian Film Festival will be in the theaters at Mission Valley UltraStar Cinemas, which is located at Hazard Center, for an entire week, starting tomorrow and running until next Thursday.
The films featured at the SDAFF originate from countries across Asia, including Japan, Hong Kong, South Korea, Indonesia, Pakistan, Thailand and Iran.
Opening the festival tomorrow is Hong Kong film, "Legend of the Fist: The Return of Chen Zhen," a Chinese martial arts film starring Donnie Yen ("Ip Man"). The film has already screened at this year's Toronto International Film Festival and Venice International Film Festival.
However, the long list of international films is not the only headline-grabbing topic of the festival. More than 100 filmmakers and actors are also scheduled to attend the festival, including John Cho ("Harold and Kumar"), Aaron Yoo ("21"), Daniel Dae Kim ("Lost"), Justin Lin (director of "Fast & Furious"), Justin Chon ("Twilight"), Danny Pudi ("Community"), Harry Shum Jr. ("Glee") and Ellen Wong ("Scott Pilgrim vs. The World").
This year's SDAFF includes new programs as well, such as "Free Films at Four," which provides free screenings of films to the public every weekday at 4 p.m. It will also spotlight the issue of transracial adoption by showing four feature films about the topic and having most of the directors in attendance for Q-and-A sessions.
Every night, the festival will host special events, including the Gala Awards Dinner on Saturday, a live music showcase and a panel about Asian Americans in Hollywood.
The unique blend of films allows the festival to highlight many different genres from romance, drama and comedy to martial arts and many more.
With its wide variety of films, SDAFF is hopeful movie fans will be able to find films to suit their liking.
For information about ticketing, films and schedule, visit sdaff.org.