Premiere: The all new "Aztec Gaming" section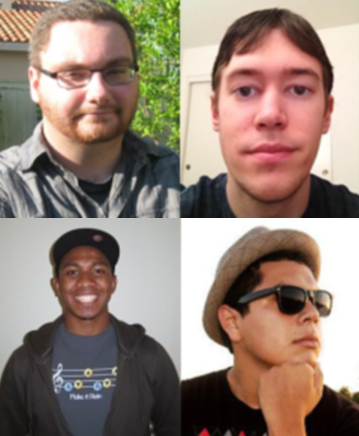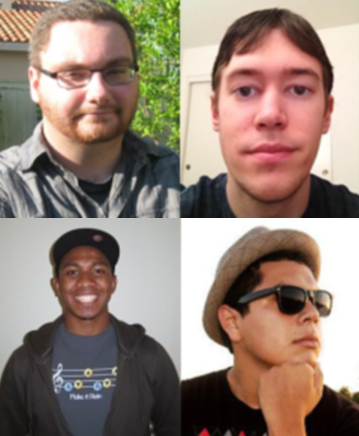 When I arrived at SDSU last semester, I was a bit surprised to see not a drop of video game coverage in The Daily Aztec. After all, we're college students! Gaming is probably one of the most popular pass-times for us! So, I set out to change that.
However, after a semester of gaming news online with my blog "Digitized", I realized this was not a one-man job. I needed to assemble a team. A team of gentlemen. A team of rabid gaming addicts foaming at the mouth to get home and plug in. What I needed was The A-G-Team.
Thus, I present "Aztec Gaming," the newest section here at The Daily Aztec.
We'll be providing you with the latest news, previews, and reviews of video games as fast as we can type them out. Unlike other gaming media, this will be coming from people just like you: San Diego State students.
—
Heading up the team will be me, Cody Franklin. I'll be providing the same high-quality PC gaming coverage you've come to expect from me since last semester. I'll also be bring a few more big surprises like my interview with Taina Rodriguez, so stay tuned for more exciting developments.
—
Shane Carpenter will be reporting in the PS3 section along with a few commentaries on PC gaming as well. He'll be aiming to bring honest reviews with a slight wicked sense of humor in some situations. Shane  is also a new writer, and an English major in his junior year. Playing games for him is a great hobby, and he will try shedding light on some lesser known games along with the major ones, and offer criticism on both.
—
Sergio Lopez will be commanding our XBOX 360 section where he will keep you apprised on hot new info on titles like"Halo 4" and "Max Payne 3". Sergio is an English major at San Diego State University and has been an avid gamer for many years. With his love for gaming, Sergio not only enjoys main stream titles, but also many indie titles such as "Braid", "And Yet It Moves" and "Super Meat Boy". Aside form gaming, he is also an improv comedian, and writer/director for comedy groups Flying Friendship Five and Roar Theatre.
—
Jordan Pollock will primarily be handling our Wii section, but he will also be offering a second opinion on video games for the PS3, Xbox 360, and PC. Jordan will be submitting his take on video games from an unbiased opinion. An English major and a gamer to the core, Jordan will be doing his best to provide news, reviews, opinions, and rants (both relevant and irrelevant) on the latest games and gossip on Nintendo's Wii and Wii U.
—
Everyone here at "Aztec Gaming" is excited to start working on this new section, and we promise not to disappoint. Keep an eye on "Aztec Gaming" so you can be in the know!