Aztecs welcome MWC foe San Jose State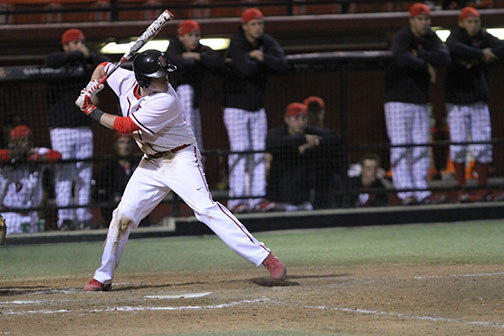 Pitching
The San Diego State Aztecs baseball team is coming home for a three-game series against the San Jose State University Spartans after an impressive series win against University of California Irvine this past weekend. Much of the team's success resulted from solid outings from all three of its starting pitchers—even sophomore Bubba Derby's (5-2, 2.40 ERA) two earned runs through 7.1 innings pitched in a losing effort on Friday.
The Aztecs are also solid outside of the starting rotation, with junior closing pitcher Michael Cederoth, who was named Mountain West Conference Pitcher of the Week last week for the second time in his Aztec career, at the helm of the bullpen.
The Spartans don't present as stellar of a pitching staff, with junior pitcher Kalei Contrades (2-2, 2.86 ERA) leading the entire SJSU pitching staff in ERA. The Spartans' deficiencies at pitcher stand as the crux of their underwhelming 12-29 record in 2014.
 Edge: Aztecs
 Offense
 SDSU boasts four hitters in sophomore third baseman Ty France, senior second baseman Tim Zier, junior centerfielder Greg Allen and sophomore leftfielder Seby Zavala – who are batting around .300 or better.
The Spartans have one—freshman outfielder Brett Bautista, who, while batting .323, only has 11 RBIs.
At 29-12, the 2014 Aztecs have proven they can hit about as well as they can pitch. Look for the SDSU bats to come alive against the subpar Spartan pitching.
 Edge: Aztecs
 Prediction
Though SDSU took two out of three games this past weekend, the bats stayed relatively quiet against the Anteaters.
Don't expect this trend to continue on through the weekend, though. The Aztecs aren't facing nearly as daunting of a pitching staff as they welcome the Spartans to Tony Gwynn Stadium.
As SDSU will likely send Derby out to the mound for his 10th start of the season, the Aztec bats will look to get their right-handed ace pitcher back to his winning ways after losing two straight decisions against the University of Nevada, Reno and UC Irvine.
Boasting a 10-8 record against Mountain West opponents, the Aztecs are poised to pick up three much needed wins against a conference opponent, potentially moving them out of fourth place and surpassing second-place University of Nevada, Las Vegas, which plays first-place University of New Mexico this weekend.
The Aztecs have more wins at home all together than the Spartans do. It's highly unlikely that the Aztecs will let this very winnable series go to waste by losing any games this weekend.
 Prediction: Aztecs win all three games
Photo by Kristian Carreon, Staff Photographer

About the Writer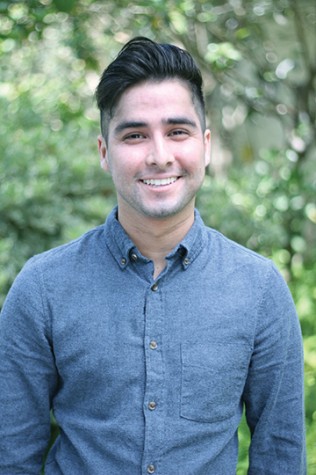 Kristian Ibarra, Sports Editor
Kristian Ibarra is the sports editor at The Daily Aztec. He's a journalism senior minoring in rhetoric and writing studies. His work has been featured...