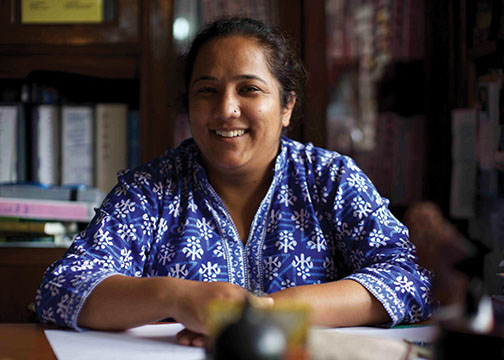 Films are ethereal. They take you to new, mystical places never thought possible. The same happens when you watch documentaries as they take a lens on the life of a person, event or place. But instead of feeling mind-blown by video effects, you stay baffled and pensive because it's the real deal. To get you started, here are some great documentaries released this year that are worth the watch.
"Waiting For Mamu"
"Waiting for Mamu" channels the societal struggles growing up as a child of a convict in Nepal. In a lot of countries, children are imprisoned with their parents. It isn't until the age of 18 that they are released into the world. Like all other prisoners, the children do not have access to education or the opportunity to build social skills. This film follows social worker Pushpa Basnet, who provides education and shelter for these children, as she gives them hope outside of the prison life they didn't deserve in the first place.
"Where We Belong"
Kelsey McConnell — Television, Film and Media major at San Diego State — is the mind behind "Where We Belong." The documentary is a series of interviews based on diversity groups on campus, particularly V-Day SDSU and Gamma Rho Lambda. The former organization helps stop violence against women, and the latter is the queer-based sorority on campus. This documentary stresses the importance of diversity groups on a community and personal level. The stories in these interviews display how students have overcome prejudice and how they plan to use that knowledge to help their community.
"The Internet's Own Boy"
"The Internet's Own Boy" covers the life of Aaron Swartz, the founder of Reddit and one of the Internet's brightest prodigies. Swartz's life was cut tragically short when he committed suicide at the age of 26. This is a story about an immensely intelligent young man pushed to the point of death by the pressures from the government due to his ability to carry out his extensive knowledge as an information activist.
"The Dog"
"The Dog" is an evocative documentary about John Wojtowicz, the muse for Al Pacino's famous crime film "Dog Day Afternoon." Wojtowicz was infamous for his love of polygamy. With that said, he also played a large role in the gay liberation movement. Although the 1960s was a time of freedom and love, he took his persona to new heights as a man decades ahead of his peers. This documentary covers the multi-faceted John Wojtowicz, famous for his absurd passion, his activism and his almost-bank robbery.