Shepard sticking around for senior season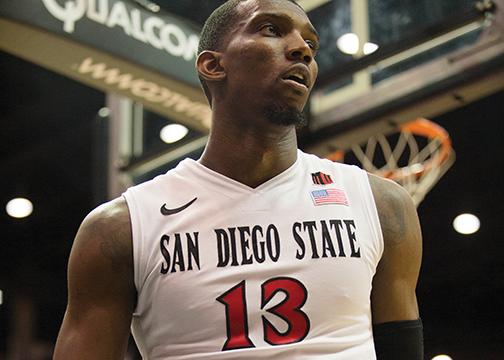 San Diego State men's basketball head coach Steve Fisher announced Thursday that junior guard Winston Shepard will return for his senior season.
Shepard led the Aztecs with 11.1 points per game and 5.3 rebounds per game last season, and was selected as a second-team Mountain West honoree by the coaches and media.
He considered entering the 2015 NBA Draft, but decided to return after receiving his evaluation from the NBA Underclassmen Committee.
"We are excited to have Winston back as a senior leader," Fisher said in a release from the SDSU Athletic Department. "He has steadily grown both as a person and basketball player, and we are looking forward to the biggest jump in his career during his senior season."
In three seasons with the Aztecs, Shepard has averaged 9.6 points per game and 4.6 rebounds per game in 102 games and 72 starts.
He is the last player since Kawhi Leonard and Jamaal Franklin in the Fisher era to return to school after averaging 11.0 points, 5.0 rebounds and 1.5 assists per game the previous season.