The diversity of San Diego State's student body is found in almost every corner of campus. From the Latin melodies dancing out of the music building to the German chatter that glides across Campanile, state's medley of students boasts cultural acceptance and admiration.
SDSU's international students play a large role in this eclectic array of individuality. Their assorted languages fill the halls with color, accompanied by possibly the most notable difference—their style.
Chinese exchange students Timmy Yin, Bubble Wu and Tina Lu strolled slowly down Lindo Paseo, arms linked and smiles wide, each paired with a pair of trendy sneakers.
Rocking the groutfit, or grey outfit, like no other, Yin paired his pale grey joggers with a light UNIQLO sweater of the same hue — his favorite clothing item for fall. To top off his ensemble, he threw on a pair of Los Angeles Dodgers Vans and a classic black leather backpack.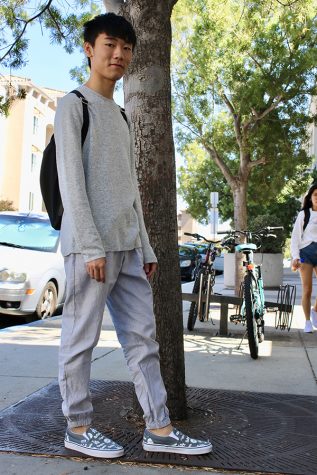 "I think (Chinese fashion) is very different," Yin said, "Chinese students dress very conservatively compared to American students."
Inspired by Chinese magazines and TV stars, Wu and Lu's casual outfits oozed coolness and comfortability.
"I love the oversized trend," Lu said. Her light wash denim-on-denim outfit popped against her pink accessories and checkered vans, complemented by a crystal hanging from her neck.
Wu's light blue long sleeves paired seamlessly with the stripes on her Adidas Superstars, contrasted by her dark red hair and bold lip.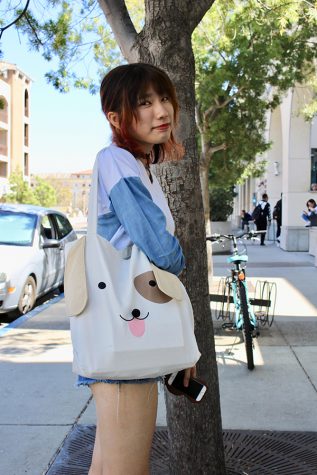 Instead of following the backpack norm, Wu and Lu prefer quirky tote bags from China for carrying their books to and from class. Wu's featured a cheeky puppy's face with drooping ears that hung off the face of the bag, flopping with its owner's every step. Lu opted for a vibrant, pink smiley face tote, the perfect match for her fuzzy, googly-eyed phone case.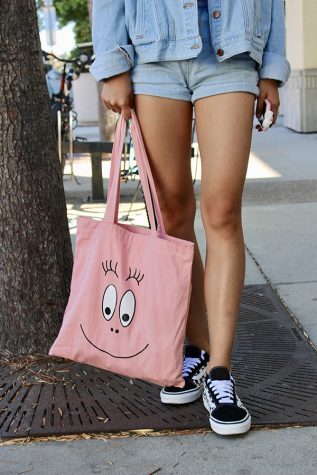 The students are heavily involved in Weibo, a Chinese microblogging app of which many stars are users, according to Wu.
"It's fun to imitate their styles," Lu said.
Does the trio prefer American trends to those of their home country? Wu said it's a toss up.
"I think we can connect them and create our own style."