Scene at State
The soon-to-be fall trend forecast
If an autumn in San Diego teaches us anything, it's that keeping up with fall trends is the ultimate challenge.
Sweaters and sherpa begin to pop up in every store regardless of the 80 degree heat haunting our daily lives, leaving San Diegans in summer ensembles until it's practically Christmas.
It can be difficult to transition to a new fashion season when the only thing reminding us that it is, indeed, fall is the annual reappearance of the pumpkin spice latte.
Hang in there, autumn is coming.
Until then, here is a forecast into this season's biggest trends and a few tips on rocking them no matter the temperature outside.
Plaid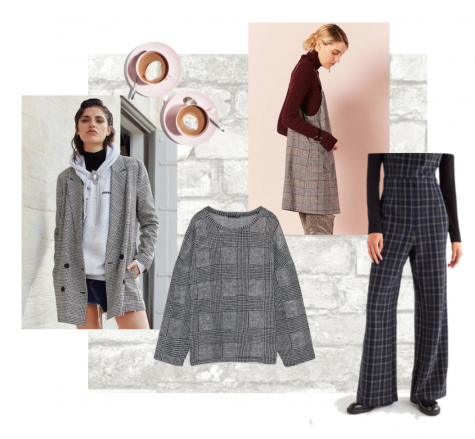 Say goodbye to gingham and hello to her classy cousin, plaid.
Gingham was the trend of the summer, making it the perfect transition into the plaid fad that has taken the fashion world by storm.
It's popping up everywhere, from Alexander Wang's Fall 2017 Ready-to-Wear Collection to Forever 21's new arrivals. To beat the heat, try a simple plaid overall dress or a sleeveless jumpsuit.
Once the temperatures start to fall, opt for a cozy checked sweater and some jeans to spice up your walking-to-class ensemble. The '90s continue to make their come-back, making a plaid oversized blazer the trendiest outerwear piece of the season.
"I'm really excited to bring out my plaid this fall," business marketing sophomore Molly Fenton said. "I can't wait to throw on a plaid button-down with some classic red and a simple white tank underneath."
Velvet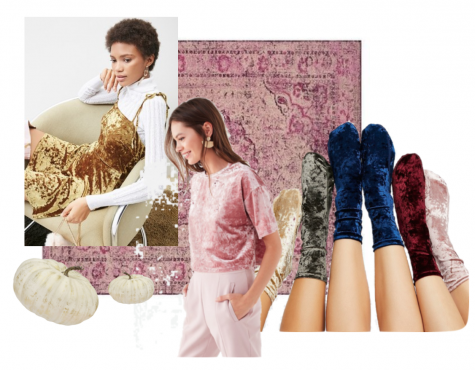 Everyone dreams of being Stevie Nicks at one point in their life, right?
Velvet always seems to make a reappearance around this time of the year because it is just that good. For pieces to last you through winter, go for a spaghetti strap dress to wear sleeveless in the heat that can be layered with a turtleneck underneath for colder temperatures.
Velvet can be difficult in San Diego due to its warmth factor, so utilize velvet accessories to stay on-trend. Velvet socks and sunnies are just a couple examples of ways to commit to the velvet vibe without completely roasting in the sun.
"My velvet choker has become one of my fall staples and also my favorite way to wear velvet," Fenton said. "For me, it's the perfect amount of velvet and compliments each outfit I pair it with."
Bold florals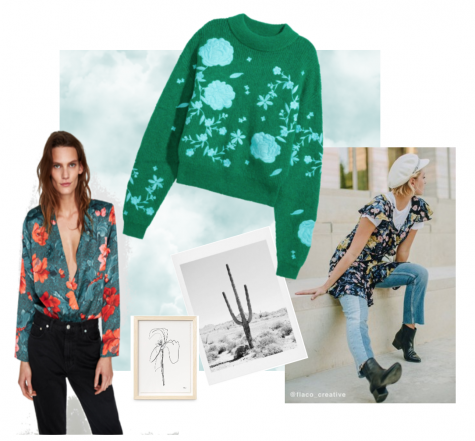 We can already hear that famous line from "The Devil Wears Prada:" "Florals? For spring? Groundbreaking."
While spring may have overdone it in the flower department, that simply makes florals for fall that much more enticing. Break the rules and whip out your favorite flower-printed sundress paired with some booties and that lieutenant cap you've been loving on lately.
Opt for a printed bodysuit thin enough for SoCal weather and perfect for layering under a leather jacket later on in the season. Bold floral sweaters are also gaining ground and soon-to-be floating down campanile.
"I always wear floral patterns in spring and summer, but I'm excited to bring them into my wardrobe this fall," journalism junior Avery Rauenzahn said. "I like the more muted floral patterns because most of my clothes are pretty simple and the floral piece is what really stands out."