San Diego State was able to extend its winning streak to four games with two goals scored by forward Austin Brummett and Rommee Jaridly. 
The Scarlet and Blacky finished this game second in the PAC-12, giving them a solid start to the season. 
The first half was a bit uneventful with the score being tied 0-0 at halftime. However, the Aztecs asserted dominance at the 50-minute mark as they scored their first goal. 
UC Riverside failed to rally back against SDSU as they only had 6 goal attempts over the course of the game. 
With an exchange of a yellow card for both teams by the 64th minute, each team maintained the same level of energy. The game really began to pick up the pace after this point.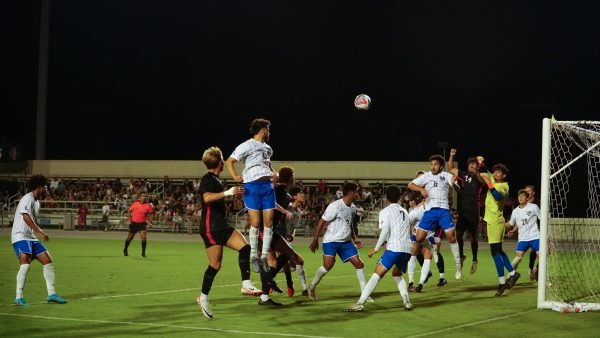 Building off of their momentum, the Aztecs proceeded to take the lead. They used their strength as Brummett scored the team's second and final goal at the 82-minute mark. 
Forward Alexander Levengood shared his thoughts on the win, including where the team's mindset needs to be as the season continues, and what's needed to be improved on to stay consistent. 
"We cannot get complacent, we still have a long way to go in the season and we are going to play some very tough teams in the PAC-12," Levengood said. "I think we are a very good team, but there are still a couple of levels we can reach which is exciting."  
Head coach Ryan Hopkins had a couple of uplifting comments regarding the team's success during the game on Sept. 10. 
"One of our core values is being unselfish, and you can see that in the actions of all of the players. Ultimately with (that) behavior, you are going to get the rewards that we are continuing to receive," Hopkins said
Moving forward in their upcoming match against Life Pacific University on Sept. 18 at 7 p.m. at SDSU's Sports Deck. The Aztecs will continue to build off of the momentum already produced by their current wins.