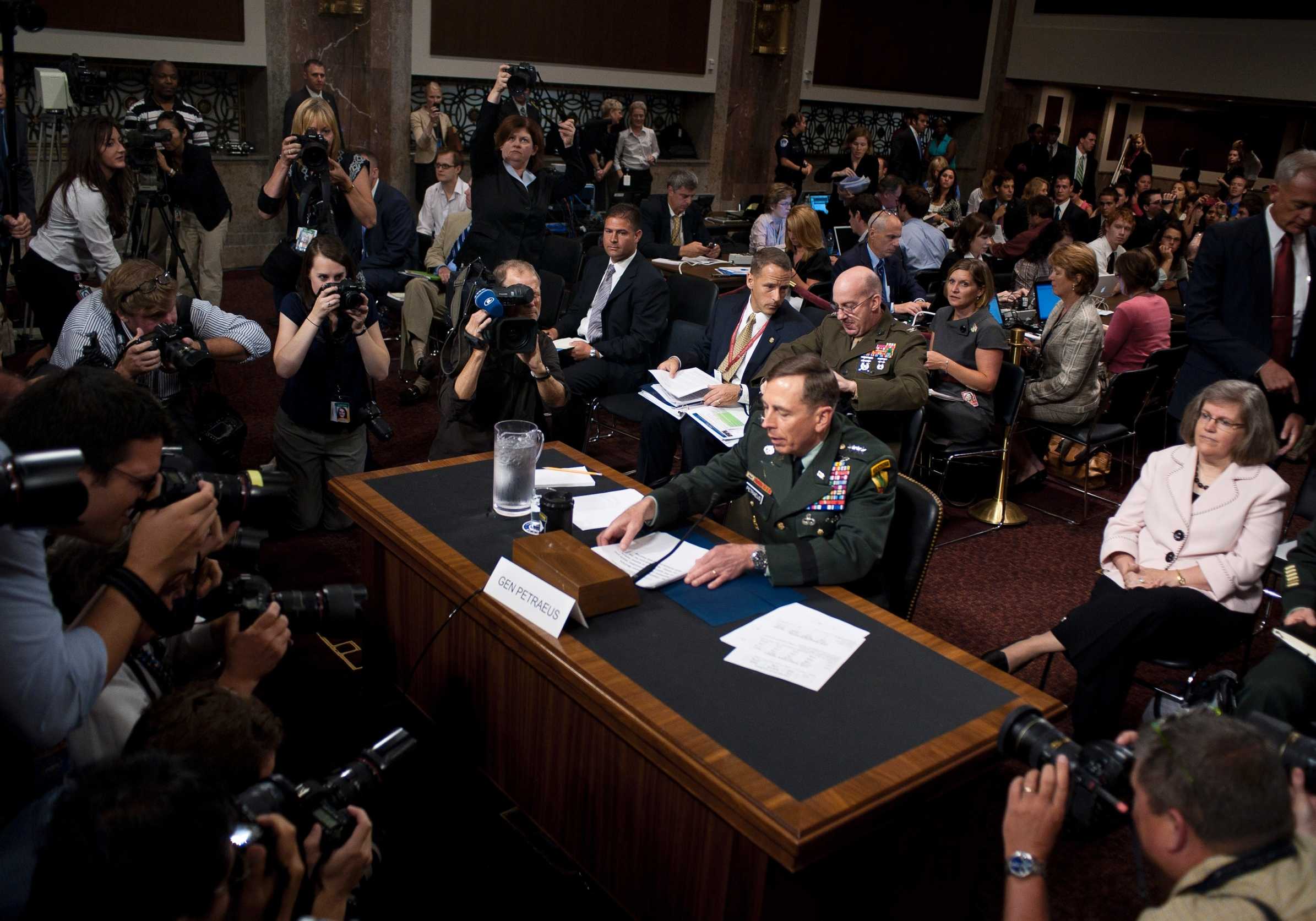 MCT Campus
President Barack Obama deserves praise from all Americans, both left and right, for his recent handling of the leadership shake-up in the war in Afghanistan. He's certainly getting it from me this week. Love or hate him, Obama is a man with a strong backbone, never afraid to go against the mainstream if he feels he is right 8212; much like former President George W. Bush.
Gen. Stanley McChrystal, who was in charge of operations in Afghanistan, showed complete lack of judgment when he enabled Rolling Stone magazine reporter Michael Hastings to write and publish an article that contained borderline treason.
Theoretically, the article was about American policy regarding the war in Afghanistan; the compelling feature, however, was full of contemptuous comments by McChrystal and his staff toward a host of non-military policy makers, including the vice president, the national security adviser, representatives from Afghanistan and the president himself.
In the wake of the general's public defiance, Obama has made all the right moves, taking a situation that could have resulted in a national crisis in confidence in our nation's military leadership and turning it into a solution for the war itself.
Obama replaced McChrystal and requested the head of U.S. Central Command, Gen. David Petraeus, to step down the chain of command and assume leadership of ground operations in Afghanistan. Petraeus' historic and selfless demotion reveals how strong a hand Obama can and will play in Afghanistan.
First, by appointing Petraeus, the man Bush selected to lead the surge in Iraq, Obama has laid the groundwork for preventing the U.S. from withdrawing from Afghanistan before victory is achieved.
Second, Petraeus would not have stepped down to take direct control of Afghanistan, risking his legacy and career, if he did not feel that the mission could be accomplished and that the president was committed to victory.
I can't imagine a man of Petraeus' stature agreeing to babysit a predetermined American military defeat. Reports indicate that Petraeus will ease off McChyrstal's strict rules of engagement, which many in the military believed to be ineffective and needlessly driving up American casualties. This would be a wise move by Petraeus, a man who knows quite well both how to win a military victory and how to win the hearts and minds of people stuck in the middle of a counter-insurgency operation.
What is left for Americans to ask is, "Will Obama follow through on his recent public assurance on victory in Afghanistan?"
The answer is yes; but first Obama must make the necessary changes on the civilian side of the war, to completely clean house and allow Petraeus to work with a viable team. This needs to begin with Obama removing Afghanistan-Pakistan special envoy Richard Holbrooke and ambassador to Afghanistan Karl Eikenberry from their positions. Their dysfunctional relationship with both the U.S. military and the Afghan government has become toxic.
Obama has hinted that he is unhappy with the ankle-biting and turf wars that have been going on in his administration in regards to Afghanistan, so changes on the civilian side are likely coming in the near future. A smart replacement of Holbrooke and Eikenberry would be former American ambassador to Iraq Ryan Crocker, who worked well with Petraeus and won the war in Iraq by effectively getting elements of the Iraqi resistance to leave al-Qaida and join our side. Crocker came into position the same time as Petraeus in Iraq and both have a very accomplished working relationship.
Obama has brought on some more encouraging rhetoric as well. On June 23, when announcing Petraeus was replacing McChrystal, Obama referred to Afghanistan as "a vital mission" and that we must do "whatever is necessary to succeed in Afghanistan, and in our broader effort to disrupt, dismantle, and defeat al-Qaida." Obama called on Americans "to remember what this is about. Our nation is at war.
We face a very tough fight in Afghanistan. But Americans don't flinch in the face of difficult truths or difficult tasks. We persist and we persevere." His commitment to doing it right is evident in his deliberate exclusion of his original "suggested" troop withdrawal date of July 2011.
Later, at a press conference with Russian President Dmitri A. Medvedev, Obama reiterated that the U.S. will not be completely withdrawn from Afghanistan next July, but will begin to implement Afghan responsibility on that date. Next July will not be a withdrawal date, but a transition phase, similar to the one in Iraq, where both governments forces will work together on a daily basis to execute necessary counter-terrorist operations. Thus, Obama is following the same formula that we saw Bush implement in Iraq with a huge degree of success after the surge.
Adding to this, U.S. and Afghan forces have launched a major offensive in Afghanistan's more rural eastern regions, where Obama had previously called for allied forces to withdraw. That call for withdrawl cost our efforts dearly by making Afghans question our commitment to toppling the Taliban. Now the citizens of Marjah and Kandahar will re-evaluate who they should side with as the war enters a make-or-break phase this summer.
The 700 U.S. and Afghan forces that went on the offensive have killed around 150 militant insurgents, according to the most recent reports. The villages have been stabilized and a new Afghan government is being established.
With Obama moving away from any sort of timetable for surrender, making next July the beginning of a transitional phase, and placing Petraeus in charge, the president has defeated the anti-war elements within his administration. As a result, the war in Afghanistan can now be won.
8212;Patrick Walsh is a political science senior.
8212;This column does not necessarily reflect the opinion of The Daily Aztec. Send e-mail to opinion@thedailyaztec.com. Anonymous letters will not be printed. Include your full name, major and year in school.