SOFTBALL: Camello blossoms into everyday player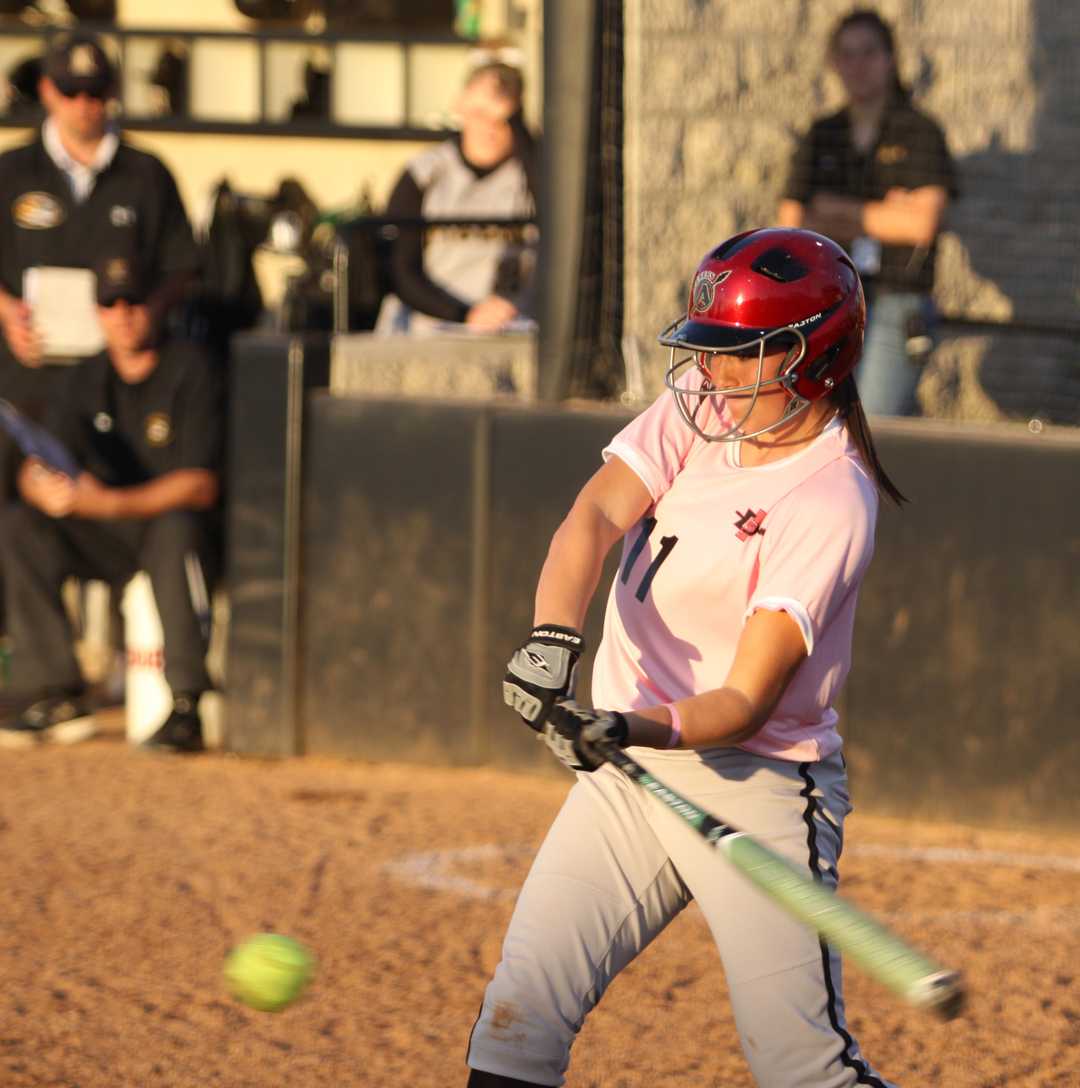 David J. Olender / Photo Editor
Out on the softball diamond, Jessica Camello enjoys the game just like the rest of her teammates on the San Diego State softball team.
However, this was not the case when the sophomore second baseman first stepped onto the field at SDSU.
"I was nervous because I was playing with a whole new group of girls and most of them had been playing at the college level," Camello said. "It took a while for me to feel comfortable, but the girls were so accepting and made me feel welcome."
While this may have been the case, Camello still found success in her first game against UC Davis on Feb. 9, last year, when she scored a run in an 8-2 victory.
The following day against Portland State, Camello made her first career start and went 3-for-3 with two runs scored in a 6-0 win. She continued to find early success with her first stolen base against Indiana in the Campbell/Cartier Classic the following weekend.
Camello would finish the season playing in 26 games with a .257 batting average along with eight runs scored.
Her freshman campaign may have been over, but Camello kept working.
With the help of assistant coach Stacey Nuveman, she improved immensely at the plate. So much so, that head coach Kathy Van Wyk put Camello in the starting lineup in the Aztecs' first game against Pacific on Feb. 7 this season.
Camello continued to gain confidence in her starting role and demonstrated it in the last week of February with a .533 batting average. The success would earn her Mountain West Conference Player of the Week honors on March 3.
However, Camello began to struggle at the plate on March 7 against UC Davis and was unable to get a hit in her next 26 at-bats.
"It was hard to stay positive," Camello said. "I was very frustrated, but I just had to work through it."
But with the help of Nuveman, Camello was able to regain her confidence and break through the 0-for-26 slump with a 2-for-3 performance against USD on April 1.
Camello's success couldn't come at a better time for SDSU, as it has a slate of MWC games this weekend.
"(We need to) just continue to play the way we have been," Camello said. "The pitchers have been doing great andthe team has been hitting really well."
On Tuesday night at the SDSU Softball Stadium, freshman Bailey Micetich and sophomore Samantha Beasley combined to pitch a three-hitter to lead the Aztecs to a 1-0 victory against UTEP.
"This was a good prep for us because (UTEP's) pitching is very similar to what we're probably going to see this weekend," Van Wyk said. "If our pitchers and defense play (the way they did tonight), it's just going to be a matter of finding ways to score runs. So we got to keep working on the offense."