SNEAK PEEK: Detroit?s electrifying group comes to town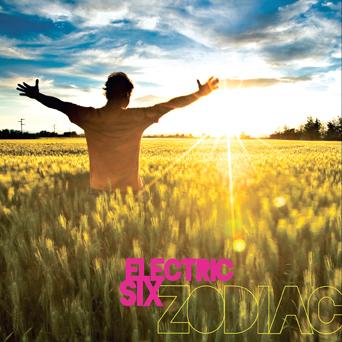 Courtesy of Reybee
Seven years ago, Jack White of The White Stripes was a saxophone-playing geriatric with light-up breasts. Although this may seem like an androgynous Halloween costume gone wrong, it was actually part of the treatment for the Electric Six video "Danger! High Voltage."
With subsequent rumors and speculation to follow, it was later ordained that despite the band's formal statements, it was indeed White who provided the vocals for the song. If this is the only mention of the band jogging listeners' memories, they should consider investigating these rebellious rockers further.
The Detroit-based six-piece started making a name for itself without the help of White when founded in 1996 and released its first album "Fire" in 2003. Its debut record earned the band a permanent place in the hearts of indie dance floor heathens everywhere. Since then, its master class brand of crotch rock / garage / disco / new wave has produced seven full length albums, all fully danceable. Topics of the band's lyrics range from dancing and fast food to more exploratory topics of human sexual behavior and hypersexuality. And with its established veneer of delivery the band has had enormous success in the U.K., even making appearances at mega festivals stateside such as Coachella.
September marked the kickoff of the Rent Is Too Damn High Tour for its latest album, "Zodiac." Before moving onto the tour's European leg, Electric Six will be hitting up its favorite San Diego tour stop, The Casbah, on Oct. 20 for what is assumed to be another sold-out show, as many performances often are. Attendees are encouraged to get presale tickets 8212; these guys are every dancing booze hound's choir band.
For more information about the show, visit the Casbah's website at casbahmusic.com.