I've been a fan of Kid Cudi since my roommate introduced his first album Man on the Moon: The End of Day to me about a year ago—I had heard "Day 'n' Nite" several times before, but had never actually paid too much attention to it. I liked End of Day a lot, and bought its sequel Man on the Moon II: The Legend of Mr. Rager on the day of its release. I received the album well (not as well as its predecessor, however). But it wasn't until last night's (3/6/12) episode of Conan that I had ever heard of WZRD, Cudi's alternative rock project with record producer Dot da Genius. Somehow, in the midst of school, studying, and sleeping, I had completely overlooked this interesting collaboration. So, for this week's entry, I thought it'd be fun to do a review of WZRD based solely on their first live television performance.
Before I go on, let it be known that I haven't even heard their self-titled album WZRD at all (yet)—I've only listened to the live performance of "Teleport 2 Me, Jamie", which was what the duo performed on Conan. Cudi has described the album as "a rock album, no raps, just singing"; truly a departure from his previous works.
The song samples Desire's "Under Your Spell", and essentially makes it sound a little heavier. It starts with an ominous synth accompanied by Cudi's echoed voice, followed by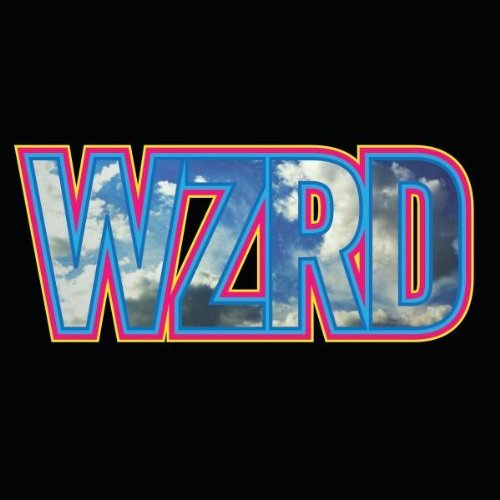 a progressive guitar riff and heavy drums, and then a simple chorus: "I want you girl/I need your body right here/Won't you teleport to me".
The chorus is followed by 20 seconds of "Na na na's", which in my opinion should have been replaced with an electric guitar, or even more synth (as it is in "Under Your Spell").
There is also the issue of Cudi's singing. He's a wonderful rapper, and has proved a fair singer on previous tracks such "Pursuit of Happiness" and "REVOFEV", but when it comes to Kid Cudi actually singing longer notes, it's probably better on the recorded version. Cudi's singing on "Teleport 2 Me, Jamie" live is reminiscent of Tom DeLonge singing live—somewhat whiney and a tad bit flat.
However, "Teleport 2 Me, Jamie" still proves to be a noteworthy song. It's catchy, it's got some great instrumental impact, and Kid Cudi is just a fun performer to watch. I'll definitely be picking up a copy of WZRD as soon as I possibly can. Or if you can lend it to me, that'd be pretty rad. Either way, check out WZRD if you haven't already.