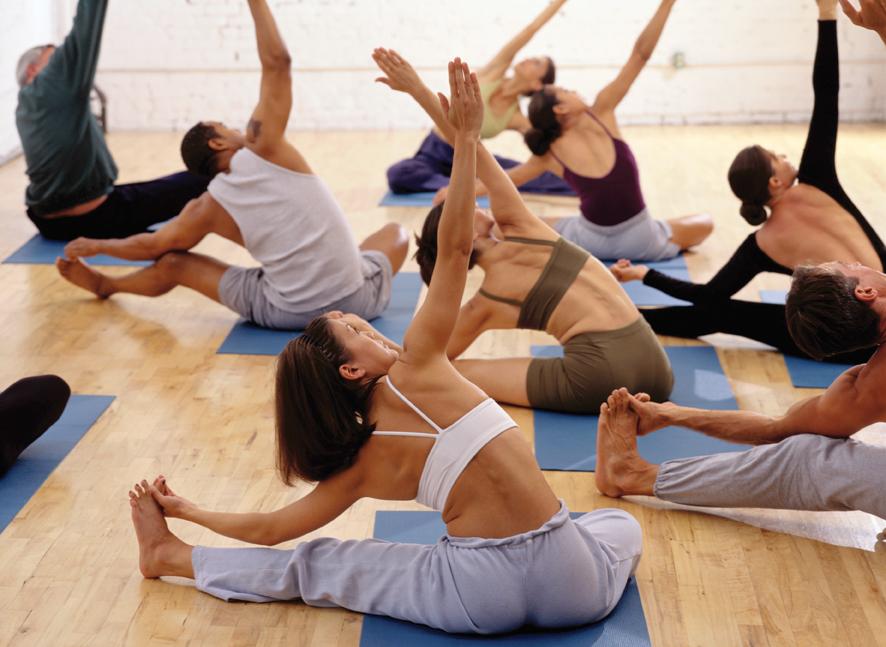 Imagine reaching a state of nirvana while surrounded by beautiful art. At the San Diego Museum of Art, this is no fantasy. Until April 18, yoga enthusiasts can reach a mind and body connection while attending private yoga sessions in the Museum of Art with one of San Diego's notable yoga instructors, Amy Hyde.
"Art in Context: Yoga at the Museum" is taking place in the newest Asian art exhibitions "Echoes of the Past" and "Dyeing Elegance." The exhibit "Echoes of the Past" displays 14 ancient artifacts from the Buddhist cave temples of Xiangtangshan and three works of art associated with the Northern Qi. "Dyeing Elegance" is based on the ancient Japanese technique of wax-resist dying, which late artist Kuboku Takaku utilized in his displayed textile paintings.
Hyde's one-hour meditation session allows participants to experience another world among the art. Her specialization is in Iyengar yoga, which focuses on the physical alignment of the body. She has been studying yoga for more than 20 years and has taught Iyengar yoga for more than 12. However, what sets this class apart from others is that Hyde is actually a self-proclaimed artist.
"I'm a painter as well as a muralist and a decorative painter, and I also teach yoga. Painting is the only thing that really makes me happy and allows me to do whatever I want," Hyde said in an interview with The San Diego Union-Tribune.
Her art can be viewed at amyhydeart.com.
Although yoga is the event's main focus, some attendees may find themselves enthused by the chance to gaze at the museum's exquisite art after hours.
"What a fun opportunity to be in the museum after hours when all is peaceful, and then to experience a rejuvenating yoga class," one reviewer wrote.
The class is rejuvenating, but not without a cost. Class sessions are held every Wednesday at $10 for museum members and $15 for non-members. Prospective attendees are recommended to purchase tickets at the box office or museum where online fees can be avoided. Tickets are limited and should be purchased in advance.
Although Hyde is a proficient instructor and yogi, the class is welcome to yoga practitioners of all experience levels. Don't let ability get in the way of this once-in-a-San-Diego-lifetime experience.