What's #Trending: Goldman Sachs, George Clooney, #HowToKeepARelationship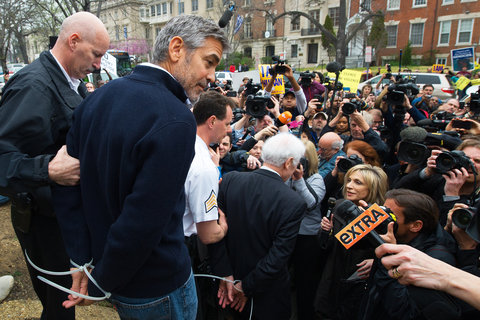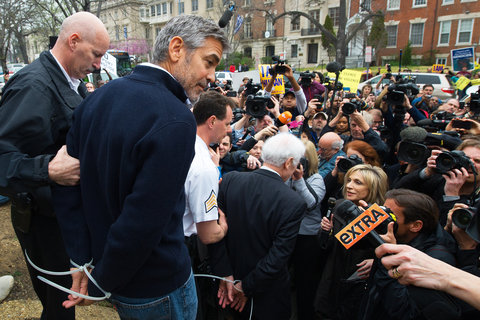 Trending Topic: Goldman Sachs
On Wednesday, Goldman Sachs, a global investment banking, securities and investment management firm, was put on the spotlight after a former executive director quit. Greg Smith resigned quite publicly through an Op-Ed article in the New York Times in which he exposed how Goldman Sachs' culture has changed since he began working for the company 12 years ago.
Smith claimed that when he began, the values of the firm were quite different. "It revolved around teamwork, integrity, a spirit of humility, and always doing right by our clients."
"I am sad to say that I look around today and see virtually no trace of the culture that made me love working for this firm for many years," wrote Smith.
At meetings, "not one single minute is spent asking questions about how we can help clients. It's purely about how we can make the most possible money off of them," Smith added.
In addition, Smith claimed that clients are often referred to as "muppets" by several directors.
Smith departed with a scornful admonition: "People who care only about making money will not sustain this firm—or the trust of its clients—for very much longer."
Since then, Goldman Sachs released a response to the Op-Ed.
___
Trending Topic: George Clooney
On Tuesday, George Clooney released a short documentary about the conflict in Sudan.(Warning: the video contains graphic content.) Three days later, after testifying in front of the Senate Foreign Relations Committee, meeting with President Obama, and speaking at the White House, Clooney was arrested at the Sudanese embassy while protesting the cause.
Clooney was arrested along with his father, U.S. Rep. Jim Morgan, Rep. Jim McGovern, former Rep. Tom Andrews, Martin Luther King III, and NAACP President Ben Jealous.
During the protest, Clooney spoke of the two reasons they were protesting. "We need humanitarian aid to be allowed into Sudan before it become the worst humanitarian crisis in the world. Immediately," said Clooney. "The second thing we are here to ask… is for the government in Khartoum to stop randomly killing it's own innocent men, women and children. Stop raping them and stop starving them. That's all we ask."
On Twitter, many (jocosely) showed support. Case in point: Ellen DeGeneres.
Ellen DeGeneres (@TheEllenShow): George Clooney was arrested in DC for protesting against human rights violations in Sudan. He's a great man. I hope I'm his one phone call.
___
Trending Topic: #HowToKeepARelationship
This week many decided to give relationship advice on Twitter, making the hashtag #HowToKeepARelationship a Worldwide tend.
Here are some of the most genuine, funny and debatable tweets:
India Mimms (@IndiaMimmsMUA): Talk about your individual dreams & motivate each other 24/7 #HowToKeepARelationship
Kamaran Abdul (@eKarman): #HowToKeepARelationship …always remember that a relationSHIP fails when there are too many passengers on board
Dylan Barker (@iDylanBarker): #HowToKeepARelationship be like Beyonce & Jay-Z. Everyone knows they're together, but no one knows their business.
Derick Lucas (@DerickLukes): #HowToKeepARelationship Be a better liar than your partner
Kevin Valdez (Keninvaldez): #HowToKeepARelationship Communication, listening, compromise