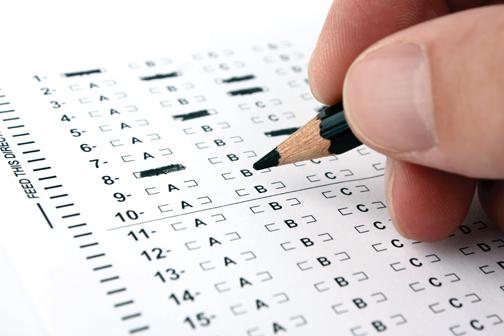 Assembly Bill 1306 was introduced to California State Assembly in February, proposing a new state university system.
Aptly titled the "New University of California," it would be a public education system with a twist.
The New University would offer degrees by examination only and would act as the fourth arm of the state's higher-education system, which currently consists of California community colleges, University of California and California State Universities.
Bucking the traditional  academic structure of classes, faculty and campus life, New University would allow students to obtain associate's and bachelor's degrees by testing out of its institution.
Students would pass the exams through self-study, paid courses or massive online open courses also known as MOOCs.
The California State University System is no stranger to the pros and cons of online education. Gov. Jerry Brown, a long-time advocate of online education, has yet to take a position on the bill. Earlier this year, Brown met with University of California and CSU officials to urge them to streamline their teaching strategies by cutting back on high-profile research projects and increasing the number of online courses to optimize their budget.
In a January interview with the LA Times, Brown said the universities had to "reconfigure themselves so that they are more effective and they're able to do excellent work, but do it in a way that will not keep the costs escalating."
However, the UC system attempted to launch its own courses through MOOCs last year and was not successful. The UC system was originally expecting to enroll non-UC students in 7,000 online courses at $1,400 to $2,400 per person.
Only one student enrolled.
Business junior Cecila Galiano is studying abroad in Italy and considers getting a faculty-free degree to pursue higher education.
"I think it will be great (to have) the possibility to get a degree and here it's really expensive – especially the books, I didn't expect it (to be so expensive)," Galiano said. "It's a good idea if you have the possibility to study but you don't have the possibility to come (to school) because you don't have enough money."
Legislation was introduced last month to circumvent limited class availability by allowing college students to enroll in online courses offered by private vendors or other institutions to avoid further graduation delays.
New  University was introduced as a bill by Assemblyman Scott Wilk (R). Similar to the existing divisions of California higher education, a board of 11 trustees and one chancellor would be appointed to govern this new branch. It wouldn't charge annual tuition, except for the cost of taking the exams, and any prep work a student feels he or she requires in order to pass the exam.
The bill has been referred to the Assembly's Committee on Higher Education and will be considered on April 23.