The Aztec launches Alumni Codices project to share alumni experiences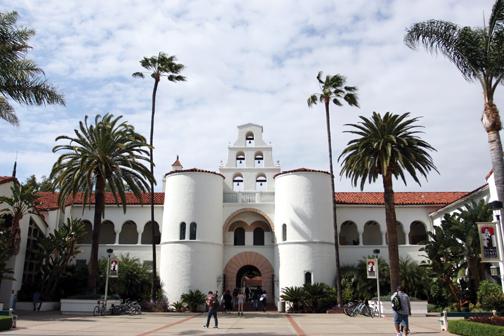 The Aztec is introducing a project called Alumni Codices as part of its centennial celebrations, held throughout the 2013-14 school year. The project will create a new, online exclusive section consisting of guest columns from San Diego State alumni.
The Aztec's Alumni Codices will provide a forum for alumni to share their experiences attending SDSU and how their education—curricular and extracurricular—has prepared them for professional and private lives. It is also an opportunity for current SDSU students to read success stories from their fellow Aztecs and become aware of the vast alumni network. Alumni readers will also benefit from Alumni Codices, which will allow them to compare and relate their experiences and memories to classes that came before and after.
The Aztec is the newspaper of record for the SDSU community, and Alumni Codices is its attempt to better record stories of alumni. The project is open to all former SDSU students interested in telling their story to the Aztec family at large. Any alumnus or alumna interested should contact The Aztec Editor in Chief Leonardo Castaneda at editor@thedailyaztec.com for more information. Stories should be 500 to 600 words long, and will be edited for spelling, grammar and punctuation before being published. Alumni can include a photograph of themselves or of SDSU during their time as students, as well as a brief bio including their graduation year and major.