Weekend Picks: A Comedian and a Museum Exhibition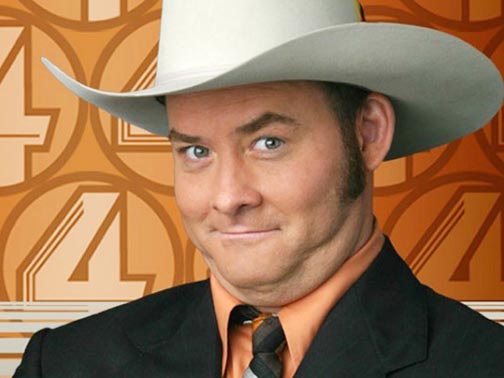 Alek's Picks
David Koechner
Actor, writer and producer David Koechner has been making people laugh throughout the years with his numerous cameos and supporting roles in some of the biggest comedies of the decade. From his role as Champ Kind in "Anchorman: The Legend of Ron Burgundy" and the upcoming "Anchorman 2: The Legend Continues," to Todd Packer from "The Office," Koechner has been a familiar face in the comedy world. When he isn't being hilarious on the big screen, he's touring the nation performing stand-up. Koechner is set to perform six shows in four days at San Diego's The American Comedy Company. Beginning on Thursday, Nov. 7, until Sunday, Nov. 10, Koechner is ready to take the stage and make the audience laugh.
Ryo's Picks
A Day with the Director at the Museum of Photographic Arts
The Museum of Photographic Arts in Balboa Park is currently featuring submitted photography from K-12 students in the Eighth Annual Youth Exhibition, "My City, Your City." This Saturday, MOPA's Executive Director Deborah Klochko will be present at the museum to talk about the exhibition and the chosen works on display. Attendees will also be able to hear from the student artists and watch selected videos from the students and MOPA artist in residence, Cy Kuckenbarker. Check out the student photos at MOPA and hear from the artists behind the work.
Also read: Weekend Picks: Dave and Destructo
Photo courtesy of The American Comedy Co